I have stacks and stacks of tattoos on my drafting table! Now I'm just waiting to get the books from the publisher.
I've been playing with some of them... it's hard to resist! Here's what Gopher looks like after about a day on the back of my hand...
I just made a "bracelet" out of the "Circles of Friends" tattoos...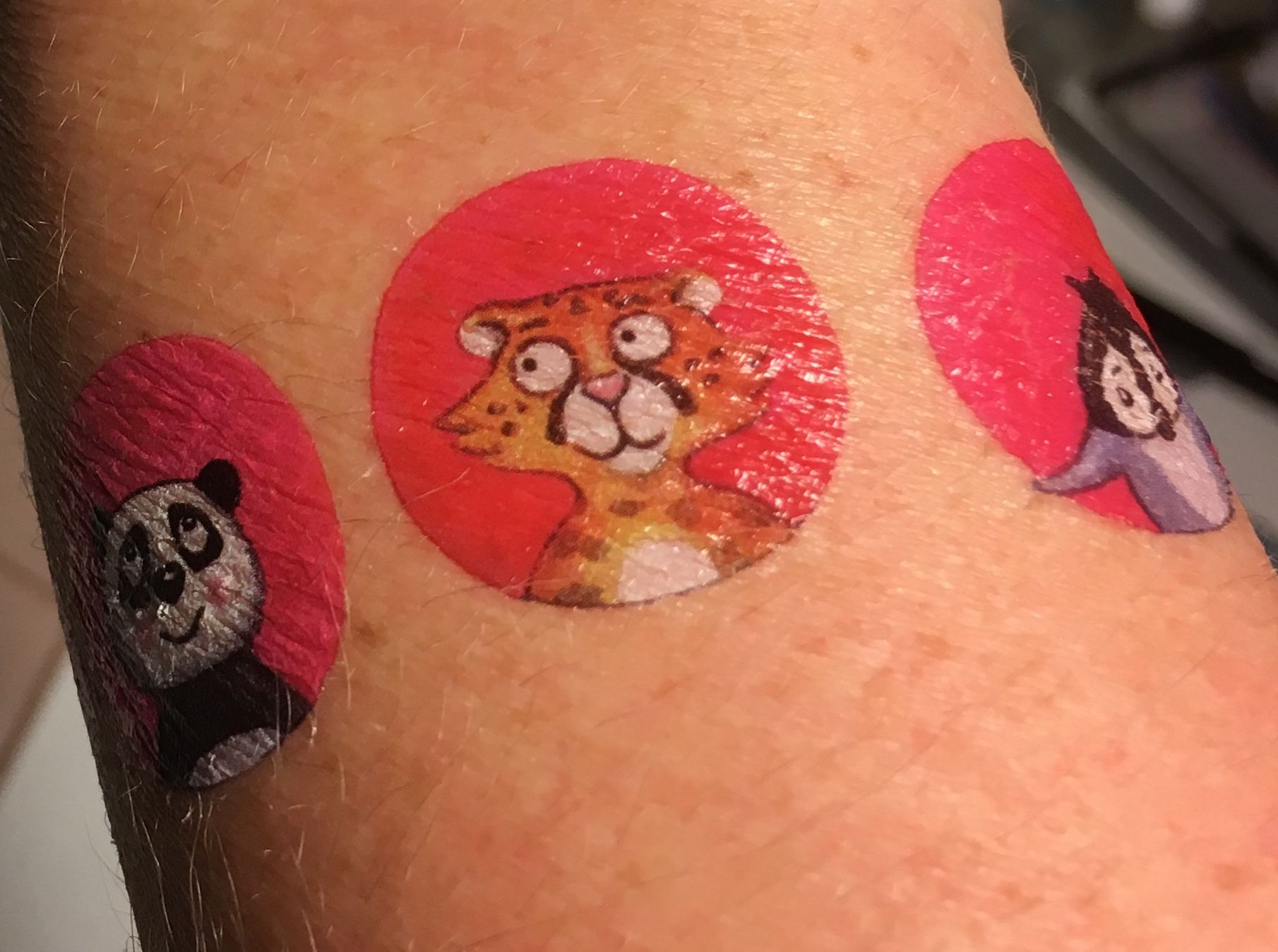 ... and then added Llama in the middle of the Friends on my wrist...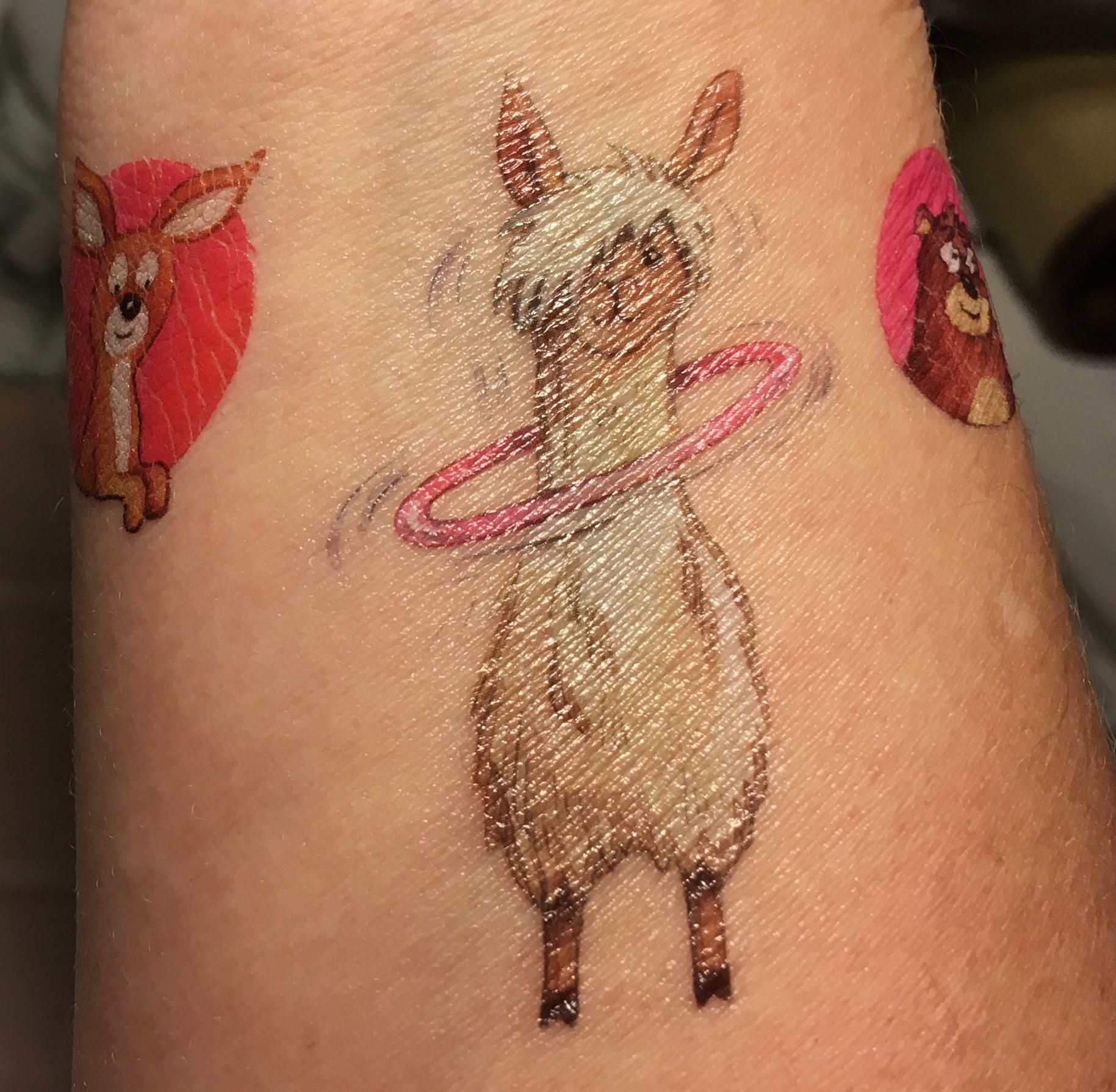 They are a little bit shiny when you first apply them.

If you missed the Kickstarter or you realized that you should have ordered two books or extra tattoos... I've added most of the items to my Etsy store - BUMBLEBAT. If you order before I ship out the Kickstarter tattoos and books (in the next two weeks) - I'll combine the orders and add extra STUFF to compensate for the shipping. :-)
Friday (today!) I'll be sketch-noting the NH Women's Conference (Jack Canfield!!!) and I'm sure ALL the life coaches and professionals in their high heels and shirts with buttons (I can't handle either- the clothes, I mean, not life coaches!) - anyway - they'll all be wishing that THEIR hands were covered with these adorable tattoos instead of their glamorous manicures. Hmmm... I wonder if these would stick to fingernails... how cute would that be?! Panda and Bear and Penguin... like finger puppets!