Fun things I'm working on! (And you can Buy!)
It's NOT all about GOrillas you know! I've been working on a whole bunch of things this fall and I'd like to show you some of them now.
The Demons from We Will Never Leave You have been up to all kinds of things besides my Christmas Card. I've started thinking of ideas for a sequel as well. I made a tiny "zine" of the Demons and I'm looking into making a tiny Teachables class with it. I'm planning out Demons Trading Cards.
I made cool pins (buttons)...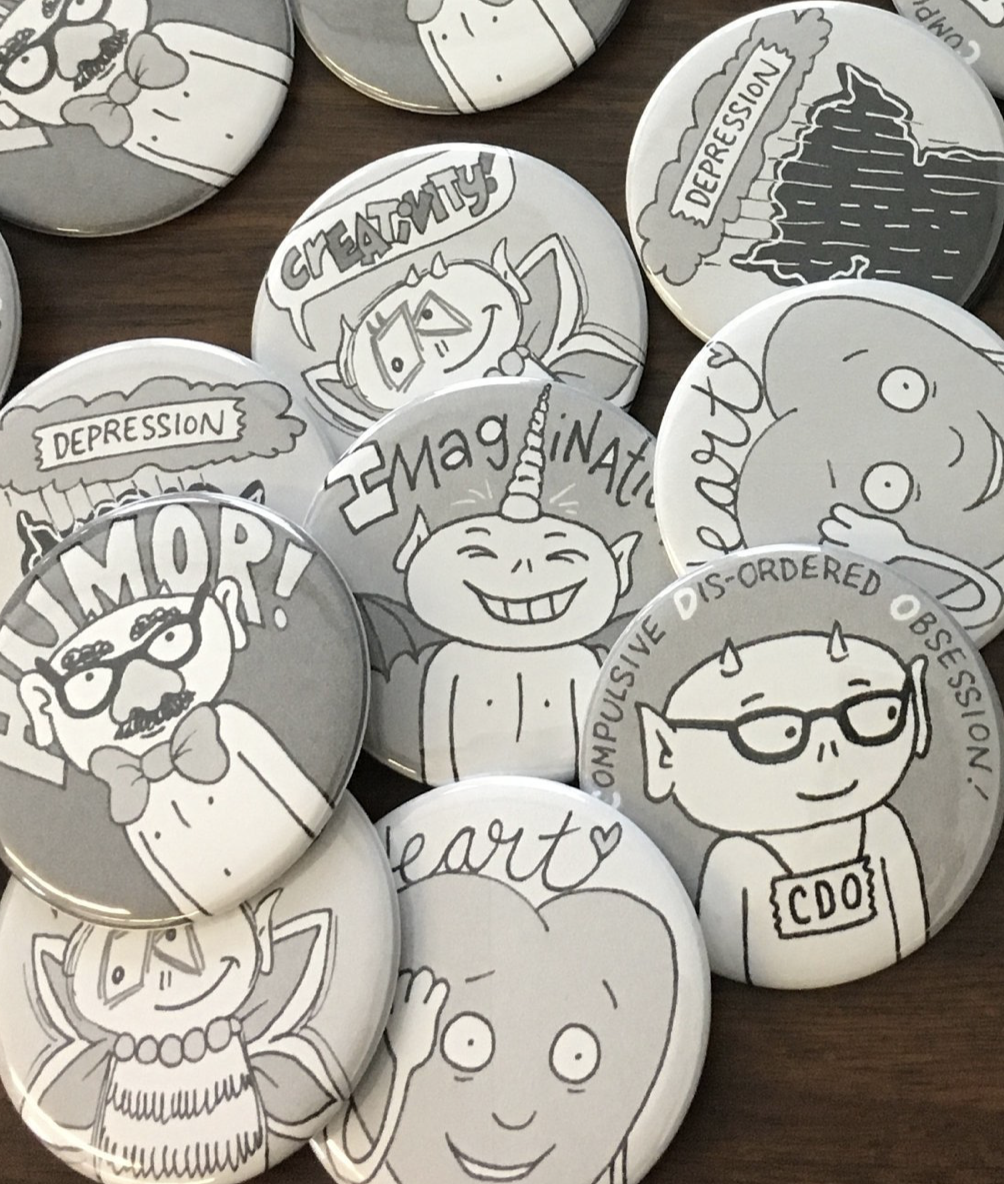 and I just created this Introvert Demon Sweatshirt...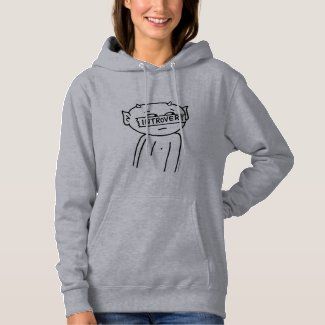 Introvert Demon Sweatshirt
by BumbleBat
And this is the back of the sweatshirt...
It's very soft and cozy - perfect for hiding out. I got an XL so I could disappear completely (they're available up to 3X). They sell for $50, but Zazzle often has excellent coupons that make it a no-brainer.I created THIS t-shirt for my daughter so she wouldn't have to keep repeating herself...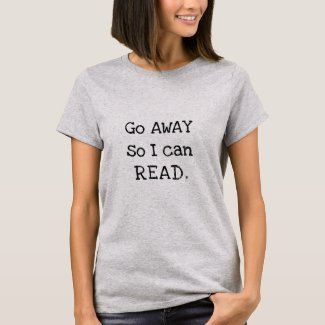 "Go AWAY so I can READ" T-shirt
by BumbleBat
If she doesn't want to be that specific about WHY we should go away, she can cross her arms across her chest, like a teenager. Just, "Go Away."And she created this design of Creature, the Cat, being Moody...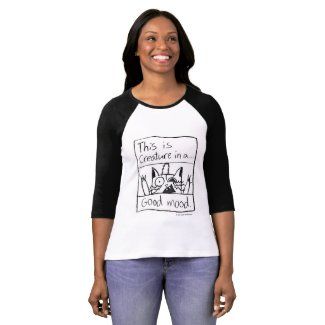 Creature Cat Baseball Tee
by BumbleBat and this is the back...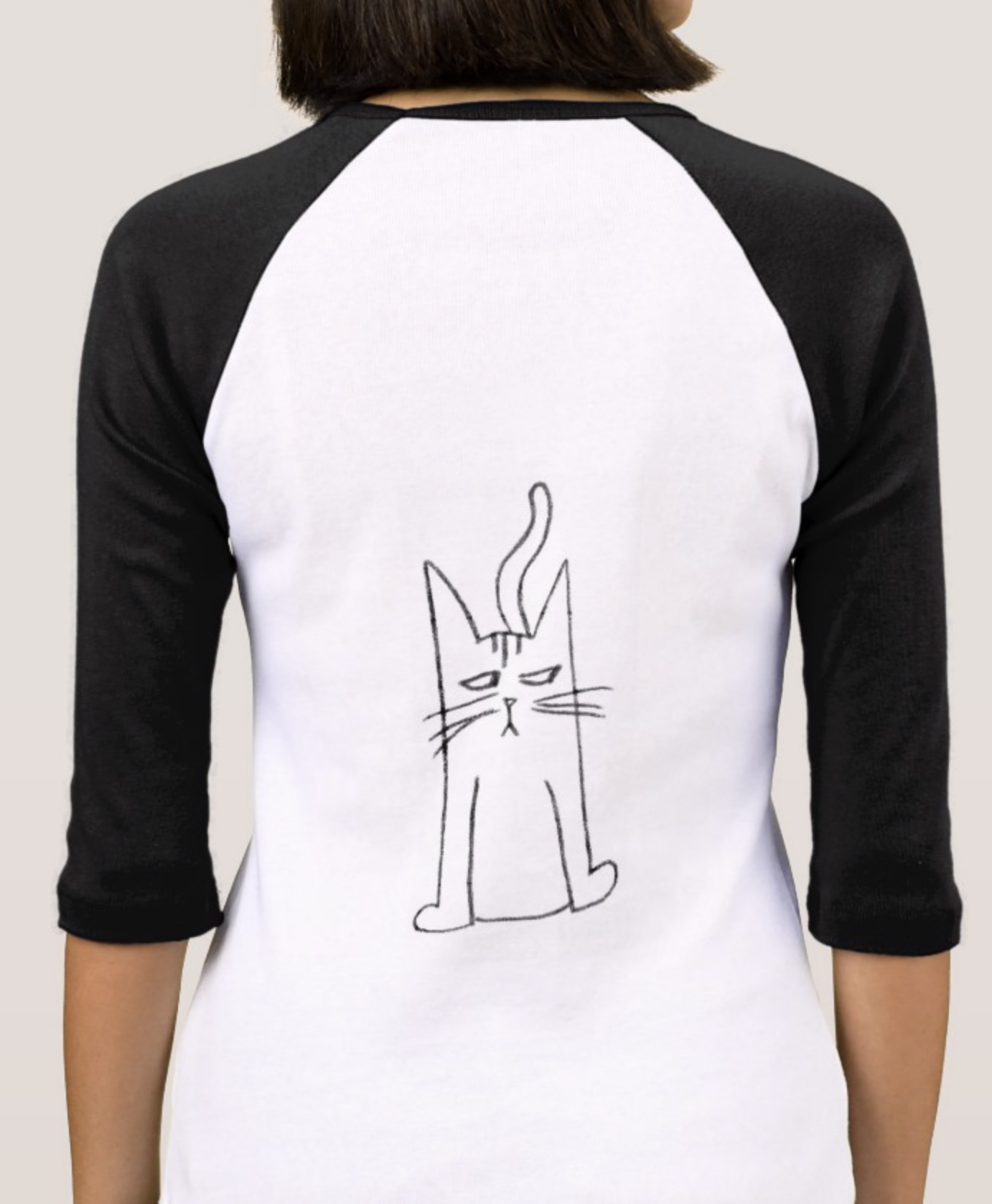 Maybe you remember my daily comic collection, QUO VADIS? (That means "Where are you going?") I created that comic as part of my Thesis - I drew a cartoon or sketch every day for a year.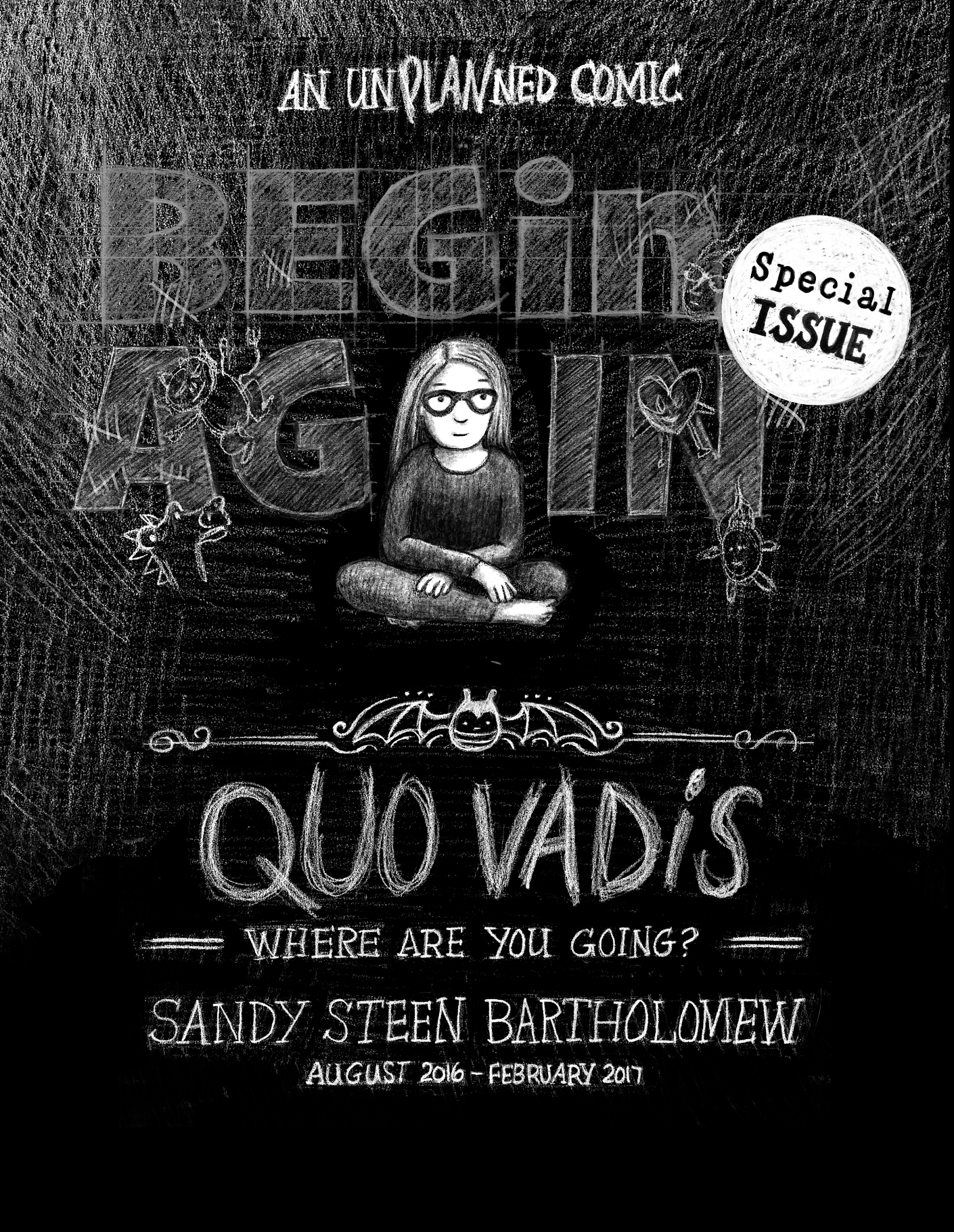 But the published edition (which sold out!) only included 7 months, since I had to publish what I had drawn so far for the thesis committee. BUT - I kept drawing cartoons every day until the end of July - one complete year! I'm working on revising and republishing QUO VADIS to include the entire year. I will probably do a Kickstarter to presell the comics. Stay tuned!

But the partner project to QUO VADIS is the ARTgenda - which is a "Planner - Sketchbook - Journal." The calendar comics are so-called since I drew them in a weekly formatted calendar. It worked well in that it kept me moving - don't miss a day! - but there were a number of things I did not like about it. The paper was really thin, Saturday and Sunday were smaller boxes, I had to start on the date the calendar started, etc.

So, just in time for the New Year... I redesigned it all and created my own... the ARTgenda. I printed them through BLURB (an on-demand printing company) and they look and feel really nice!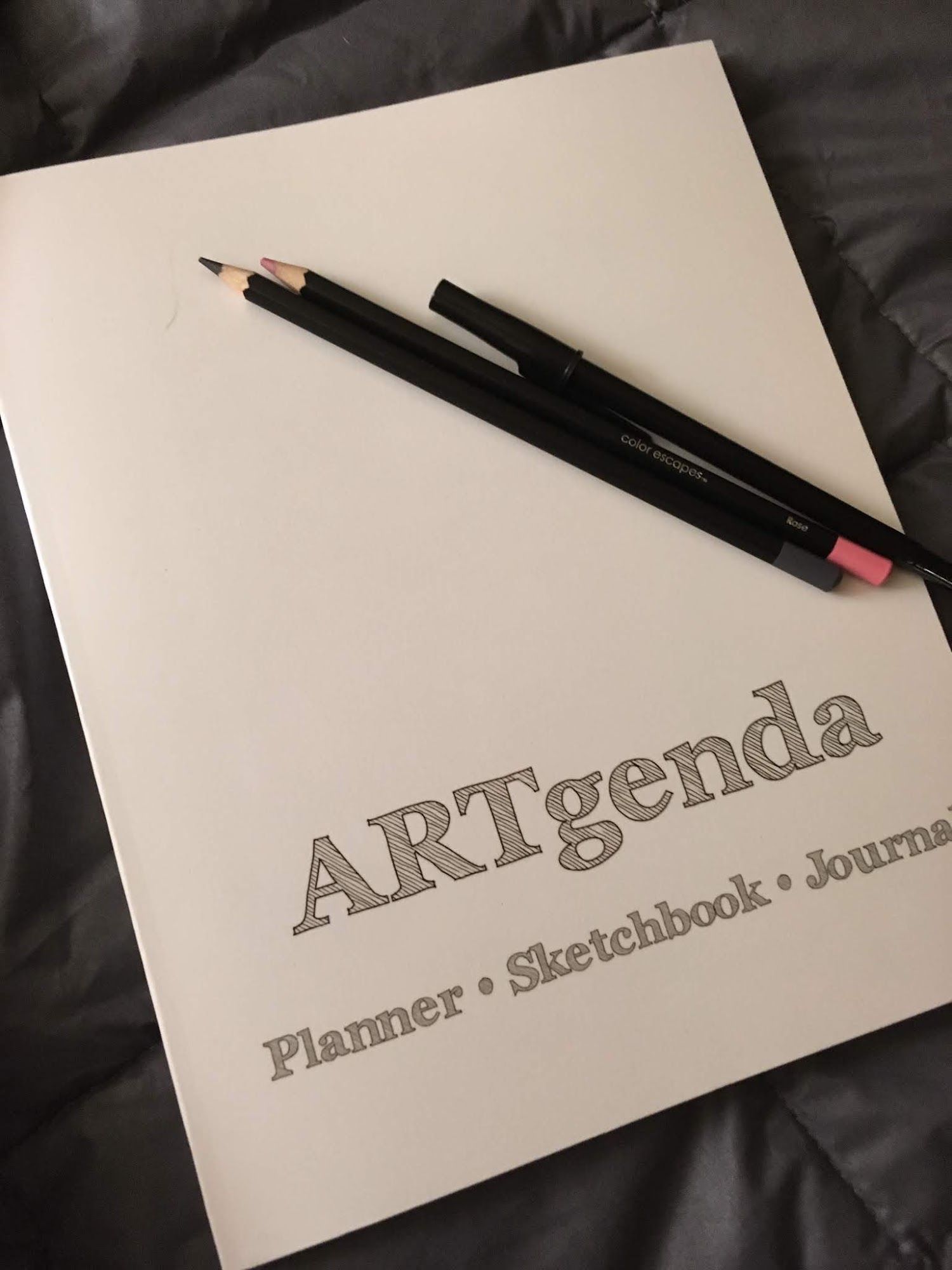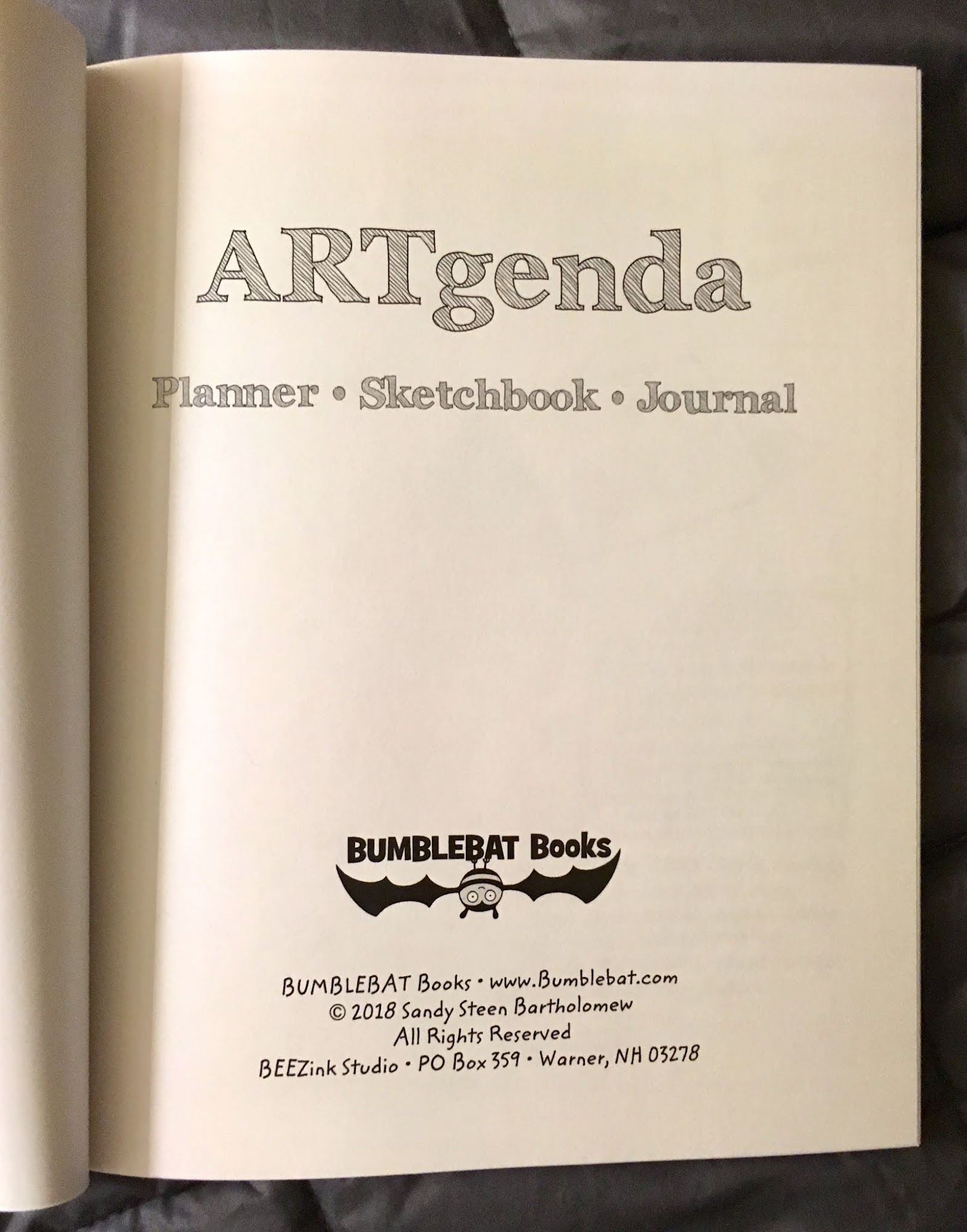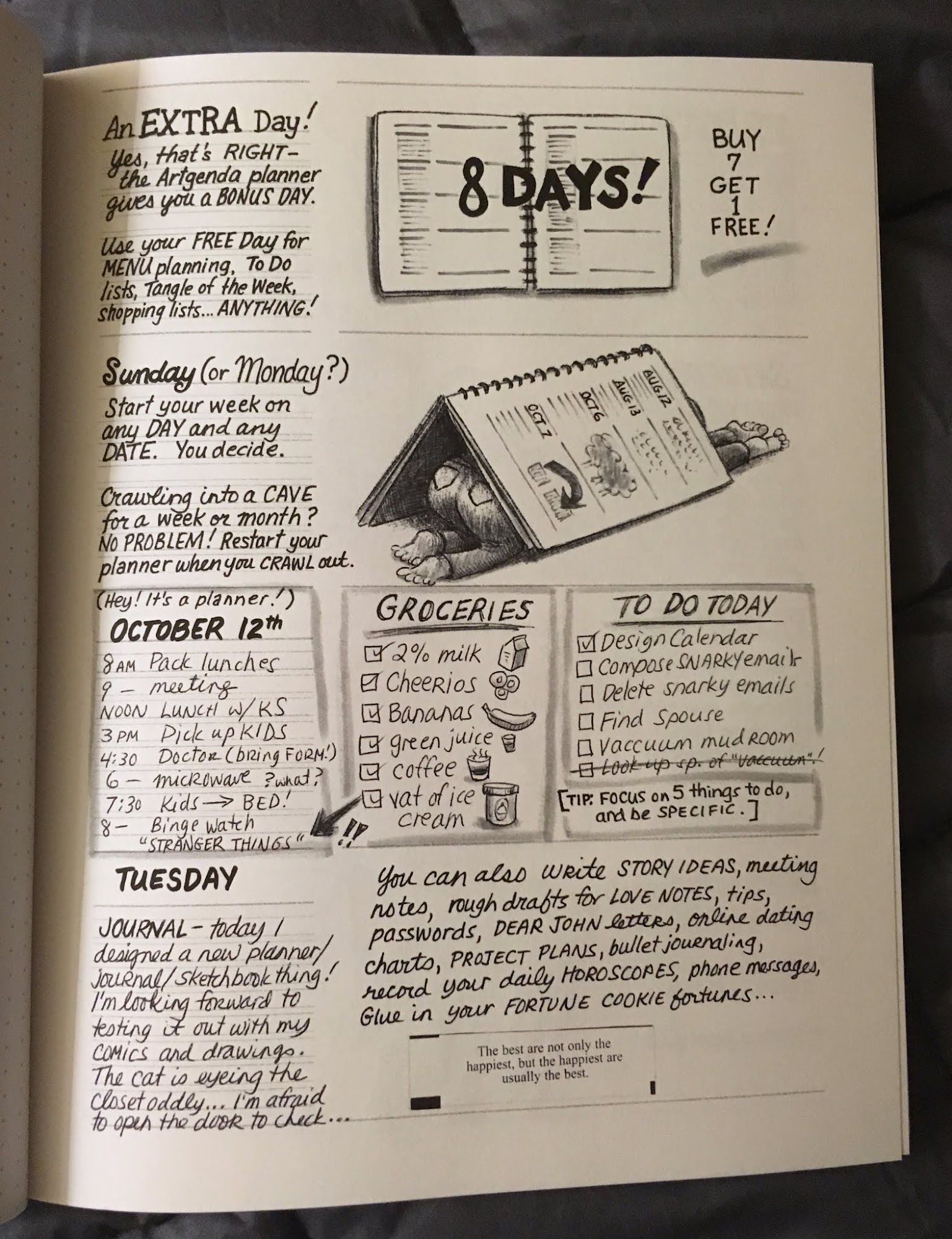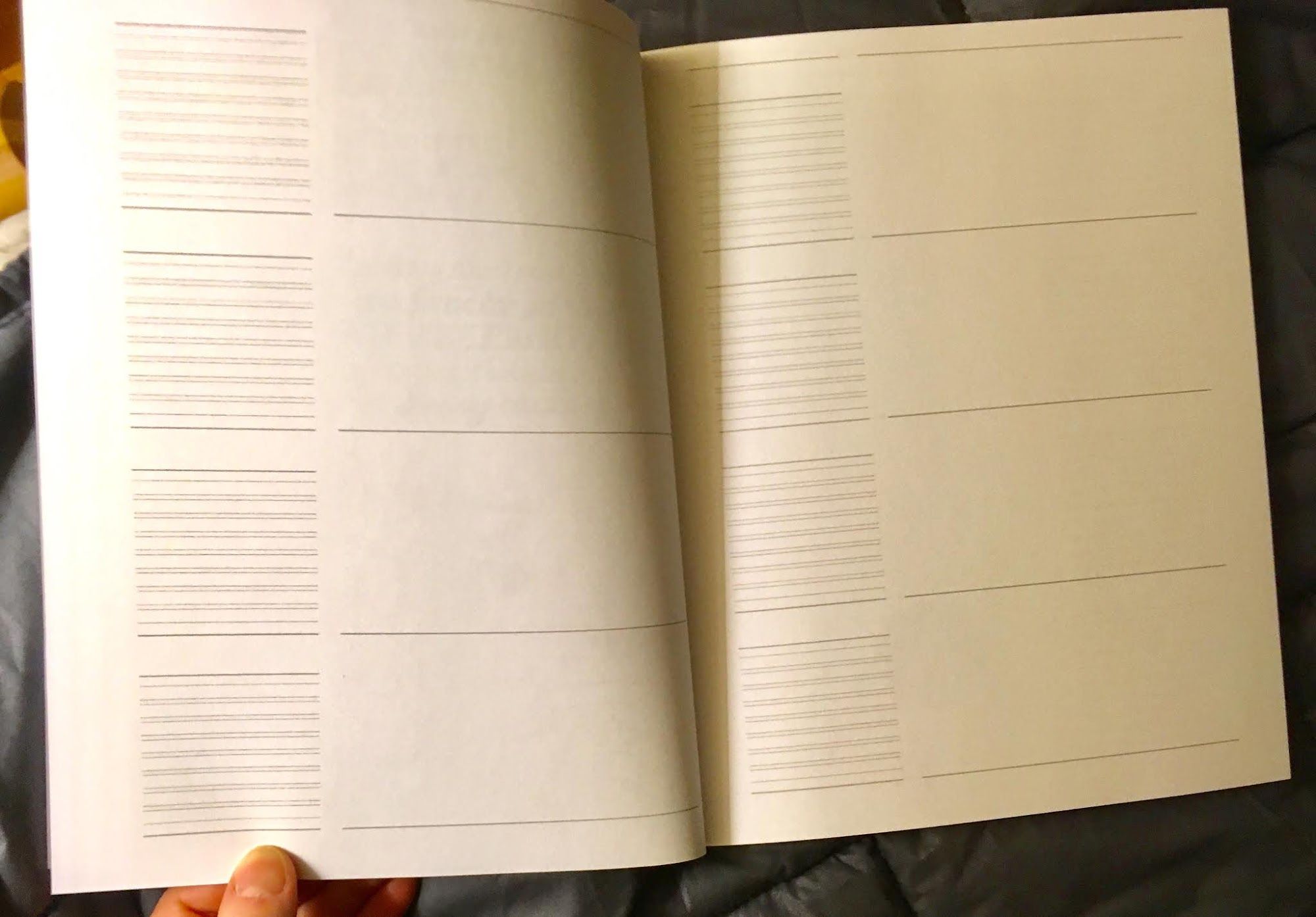 "The perfect planner, sketchbook, and journal for creative people. Can be used as a weekly calendar too. Perfect for doing a "drawing a day" challenges or keeping track of books read, Zentangle® patterns- anything! Features 4 intro pages with ideas and suggestions for use. 52 undated, weekly spreads - with 8 days each. Weekends are just as important as Weekdays!"
It has 120 - 8"x10"pages.

You can order them directly from BLURB - especially good if you want to get a quantity discount or use a BLURB promo code, or if you live outside the US.

If you are in the US, you can also order them (not with a discount) from my Etsy store, Bumblebat.
As always, I throw in some fun goodies. :-)

Lastly - if you'd like to see (most of) the calendar comics I drew, you can see them on my Patreon page.