CZT! and Tangle of the Week - Beeline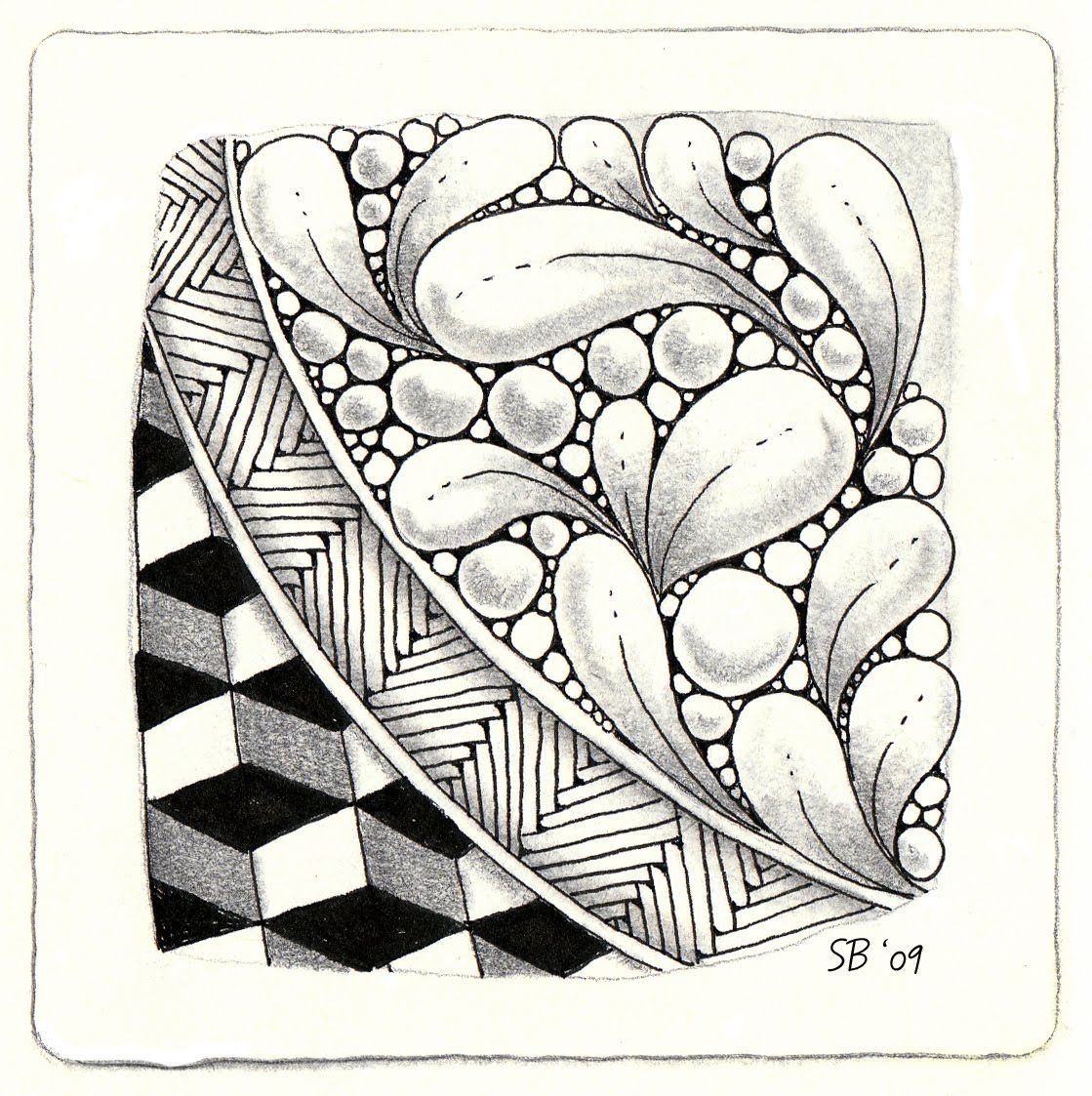 Last week, I spent a few days down in Whitinsville, MA at the second Zentangle Teacher Certification Workshop. I was invited back to talk about my experiences and show my work. I felt like a rock star! I am usually very quiet and kind of hover on the edges of any event or gathering. But here, I often found myself the center of a group and my throat was sore from talking by the end of each day. It was pretty exciting though! It really is an amazing feeling to think that people actually want to hear what you have to say. Of course, I also learned a lot by listening to other people. Anyone reading this outside my teaching sphere of influence - you'll be happy to know, there are now over 100 CZTs (Certified Zentangle Teachers) around the world!! So check www.zentangle.com to see if there is someone near you. It really does make a big difference to learn from a live person!
The idea of a Zentangle How-to book came up and I'd love to hear your thoughts on what you'd like to see in it. What would the ideal Zentangle book look like to you (and would you buy it?!)  I'll put up some patterns that were presented by other members in the group - like an amazing one that looks like chicken wire! For now, here is BeeLine (used in the tile above). This is one of those magical patterns that just jumps off the page as soon as you add the shading. I personally think this one looks more like folded strips of white paper on a black background, rather than just 3-D boxes. It might be fun to try adding a pattern to the strips... hmmm.