A Conversation: Rosie Hill's Tangled Garden
I received this beautful card - and encouraging note from CZT, Rosie Hill: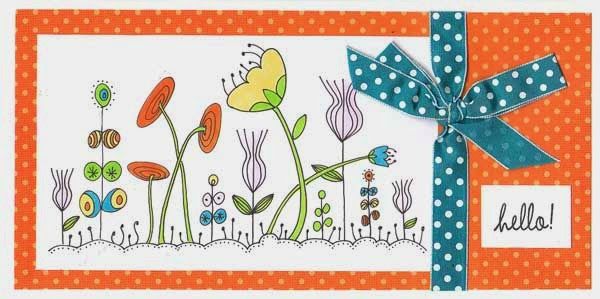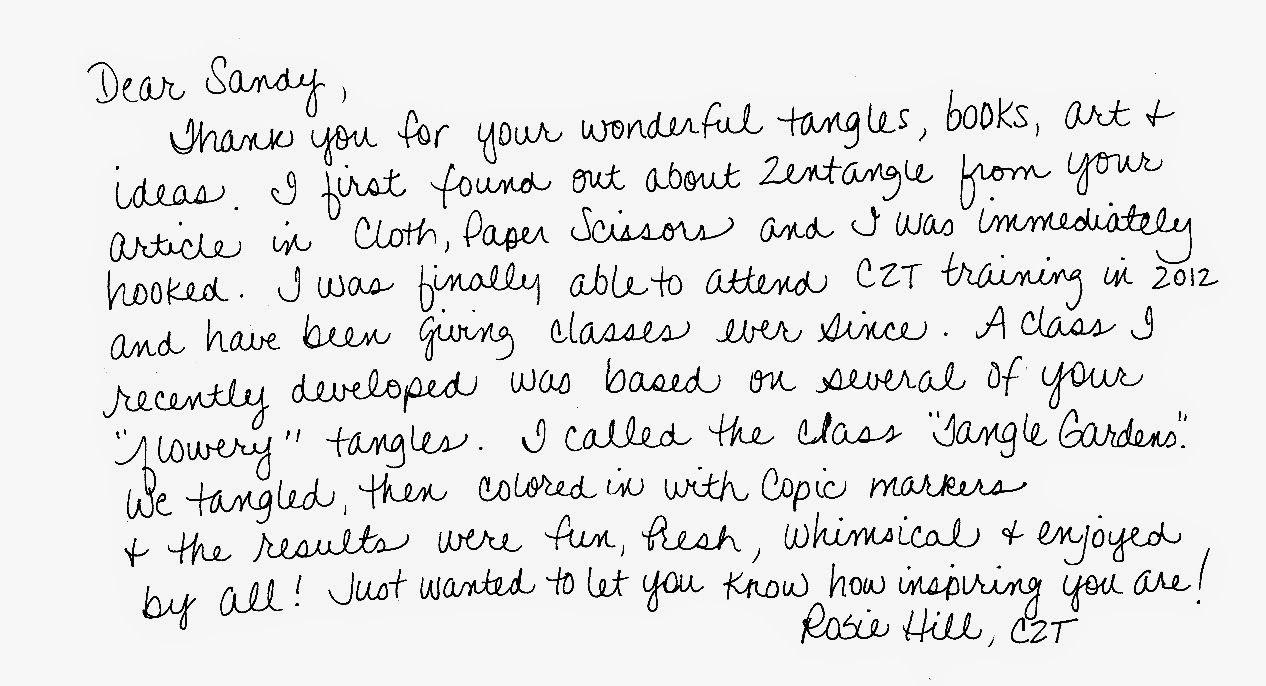 I'll type it out for you here:

Dear Sandy,

Thank you for your wonderful tangles, books, art and ideas. I first found out about Zentangle from your article in Cloth, Paper Scissors and I was immediately hooked. I was finally able to attend CZT training in 2012 and have been giving classes ever since. A class I recently developed was based on several of your "flowery" tangles. I called the class "Tangle Gardens." We tangled, then colored in with Copic markers and the results were fun, fresh, whimsical and enjoyed by all! Just wanted to let you know how inspiring you are!

-Rosie Hill, CZT

Hi Rosie,
btw - I am a huge fan of Maurice Sendak and used to know the whole Really Rosie by heart. ;-D I have the doll too...
Anyway - I apologize for taking so long to tell you that I love the card you sent me and the sweet note too. :-) It's just gorgeous and I admit it is quite a thrill to get "real" mail again! A long time ago, I had a rubber stamp company and I used to get cool mail all the time - before the internet. I don't think I realized what a privilege it was.
But speaking of the internet - I was hoping you would let me put your card and your note on my blog? I would be happy to put a link to your own website, classes, email - whatever you like.
:-)
Cheers- Sandy >^..^<Hi Sandy,Yeah, me too....I taught kindergarten for 18 years and played the soundtrack & video countless times.
I'm so glad you like my card and really tickled that you want to put it on your blog. You most definitely have my permission. I have just recently started reading your blog and I really enjoy it. In fact you inspired me to take the online class, Inkense, Soup to Nuts, which I am really enjoying. Thanks for ALL your inspiration.
I don't have a website, but if you want you can direct readers to my shop's Facebook page: Facebook.com/rosiesartcarnival. I own a small papercrafting store in a small town on the Oregon coast. I have a lot of card making classes so I am a big advocate for snail mail.
Take care,RosieI love the way Rosie combined the different plants in the garden! Here are the steps for three of the tangles used: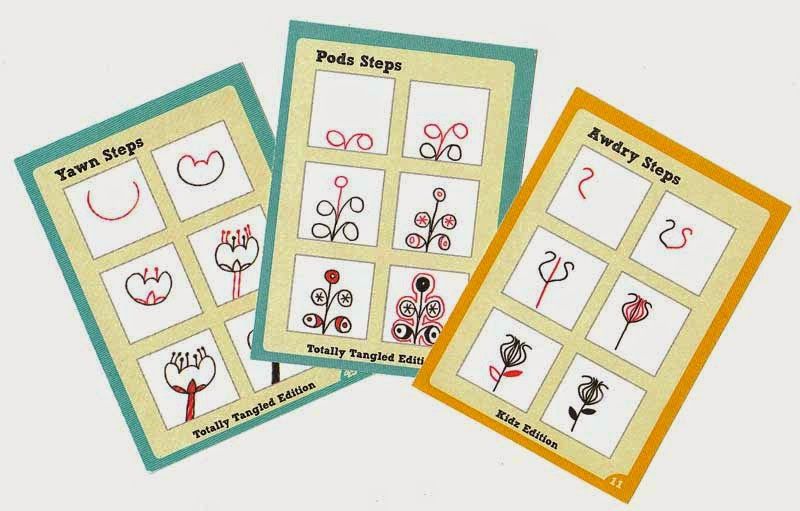 These three have no relation to each other... Yawn is based on a Japanese design, Pods is modern art, and Awdry was inspired by Little Shop of Horror! Yet, because of the line quality, scale and color - it works. And I love the polka dot ribbon.
Be sure to visit her Facebook page - there are other great ideas there.

Thanks, Rosie! ;-)