Visiting Artists - a whole bunch!
Last week's visiting artist was the newly appointed Vermont Cartoonist Laureate - Alison Bechdel! We got to witness Ed Koren handing over the Laurels.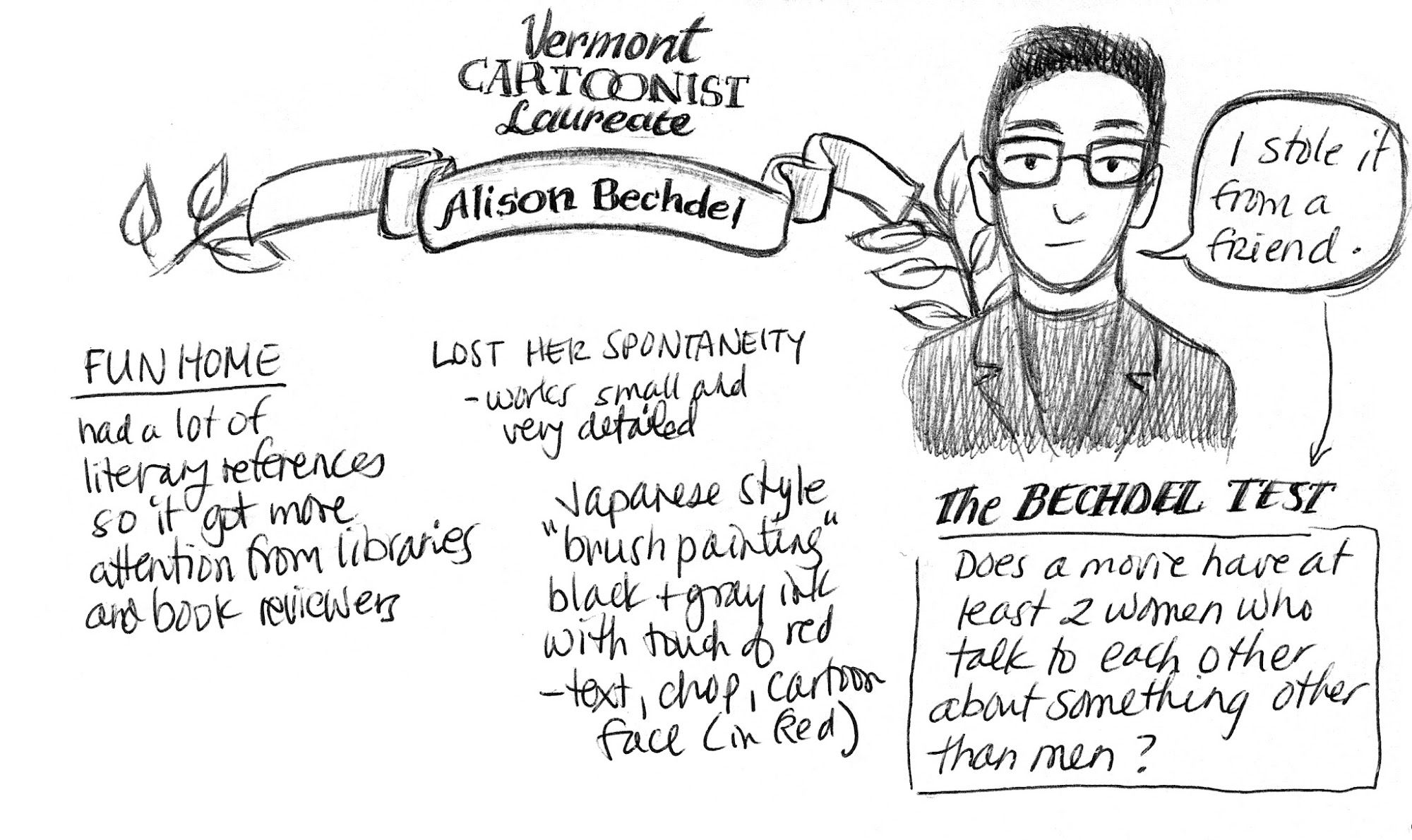 Alison is famous for so many things...

• Her graphic novel, FUN HOME, which won lots of awards and was made into a Broadway musical.
• Her long-running comic strip, DYKES TO WATCH OUT FOR.
and
• The Bechdel Test - a way to analyze movies. Google it too - there's a lot there.

Next, on Tuesday, we had four CCS Alumni visit us by video. Dakota McFadzean, Donna Alemendrala, Jose Luis Olivares, and Melanie Gillman. They each told us about what happened to them after graduation, what they are working on now, what they wish they'd known in school, and offered their hard earned wisdom.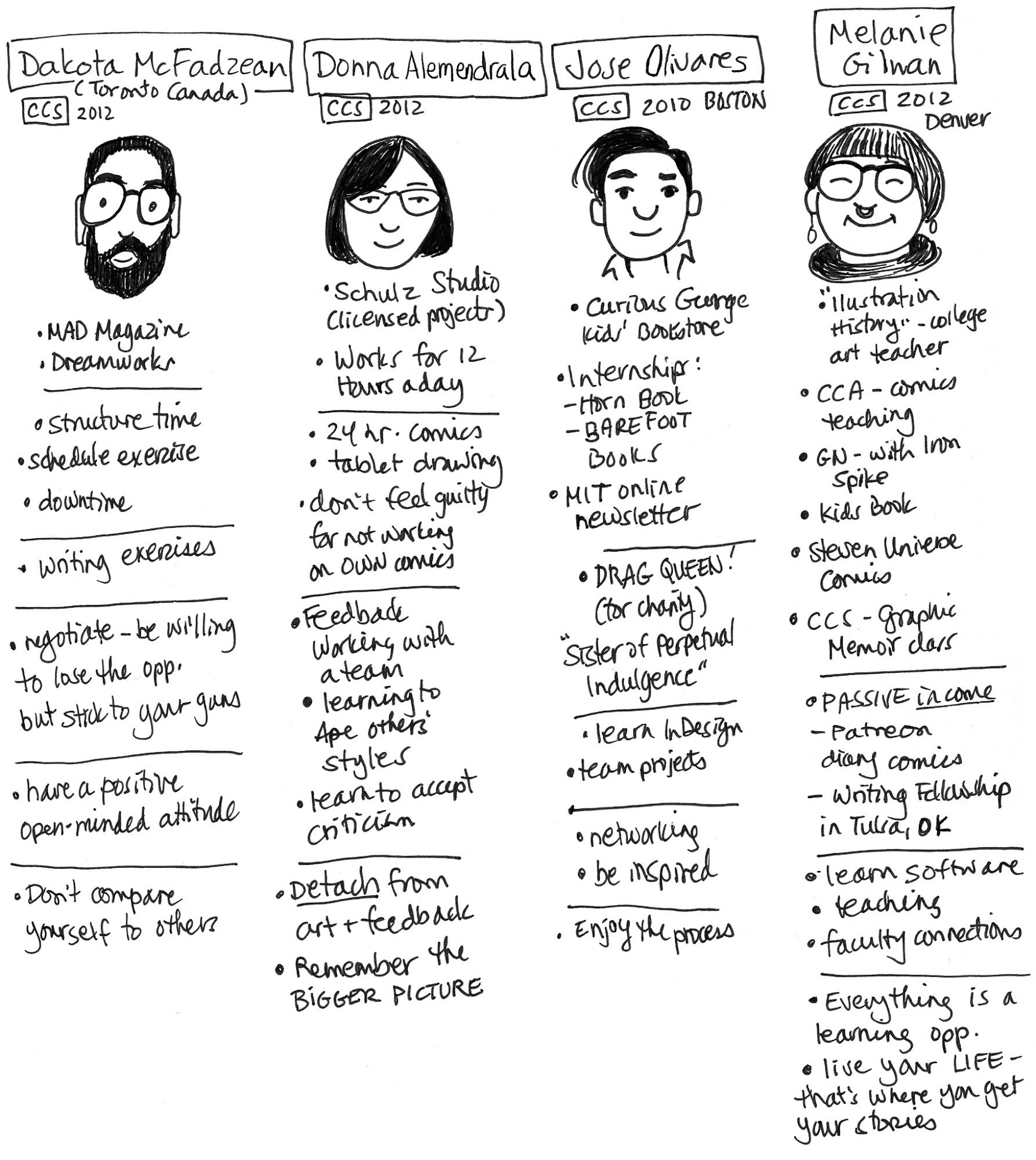 On Thursday, our Visiting Artist was Paige Braddock. Paige is best known for her strip, JANE's WORLD, and her kids' series, STINKY CECIL. She also is in charge of the Schulz Studio and brought us some great Snoopy notebooks!