Visiting Artist - Sarah Glidden
Today's visiting artist was extra special as she is also a part of the Will Eisner Lecture series and will be doing another presentation this evening at Dartmouth College.
Sarah Glidden is a comic journalist and spent time following other journalists around as they interviewed refugees in Turkey, Syria and Iraq. Her understanding (and explanations) of the history, events, and people was incredibly engaging and I plan to read her books (after I finish my mini-thesis!) Her two books are How to Understand Israel in 60 Days or Less and Rolling Blackouts: Dispatches from Turkey, Syria and Iraq (coming out this fall).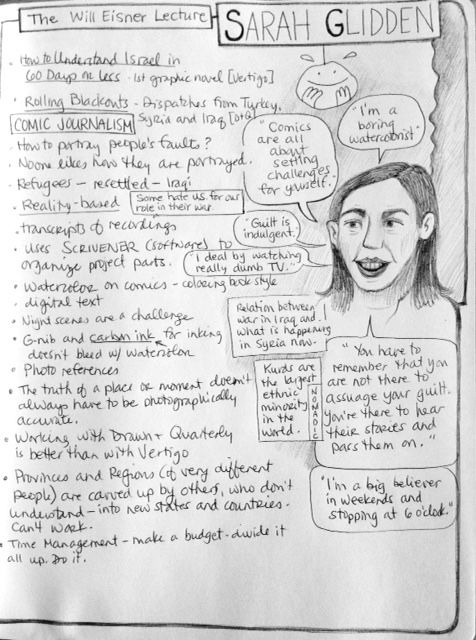 For this talk, she focused more on the nuts and bolts of how she works - which was very interesting - and shared some of her big mistakes with us. For example - don't record everything and then assume you will transcribe it all later. That's a nightmare.