It's starting to look like a real studio!
Even divided up, with furniture, it's still really spacious.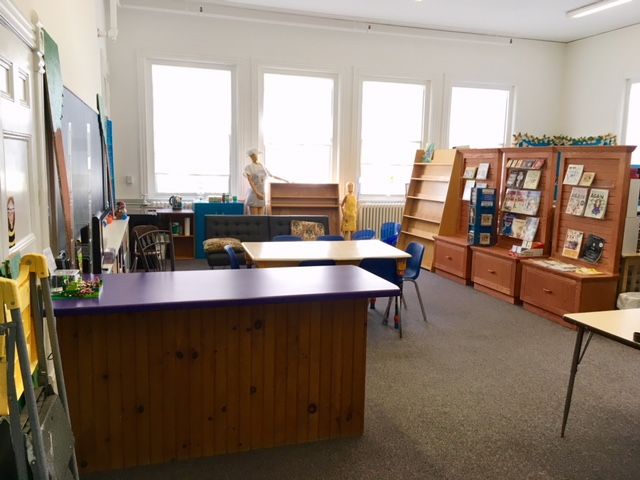 The classroom area...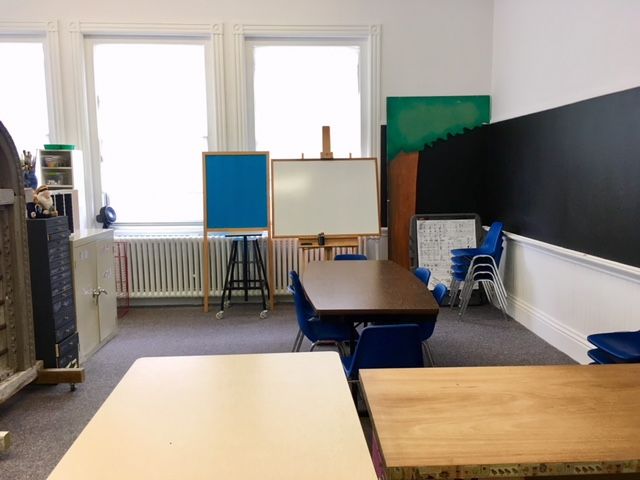 The Shop area...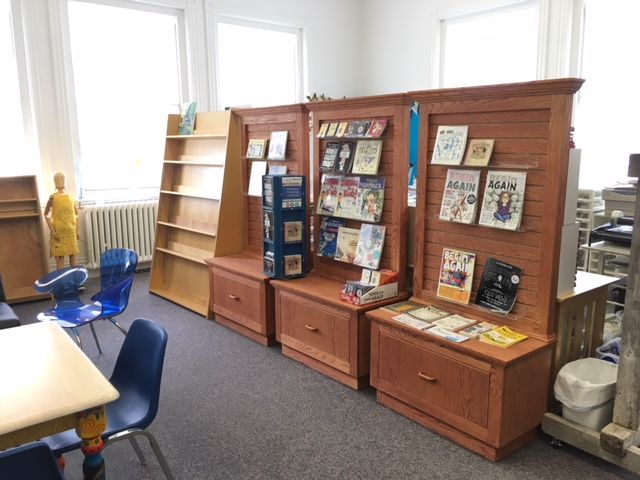 The resource area...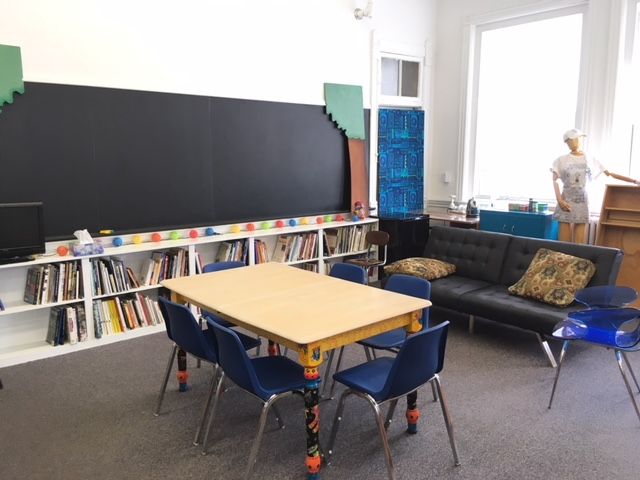 The Mannequins have new aprons (tangled, of course)...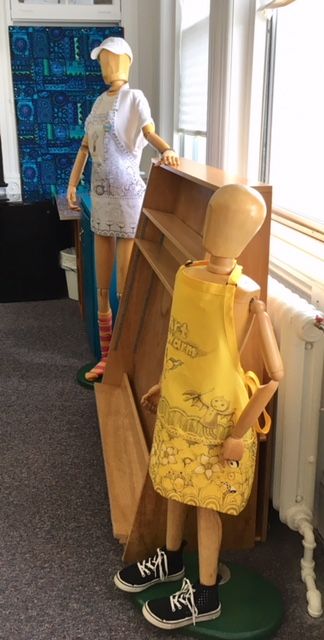 My mini studio...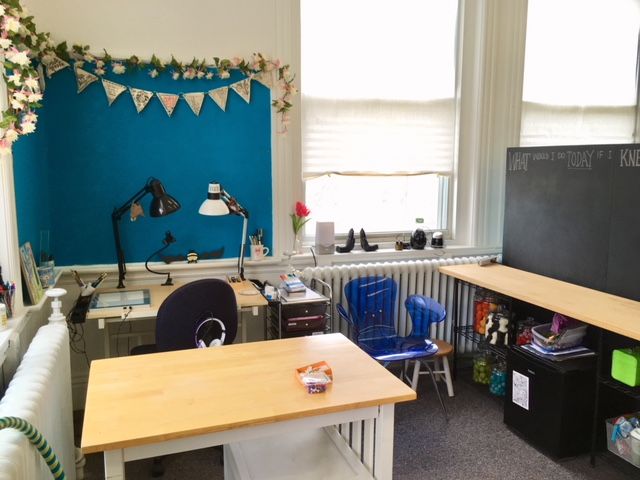 Part of the storage room - with a big die cutter and tons of dies...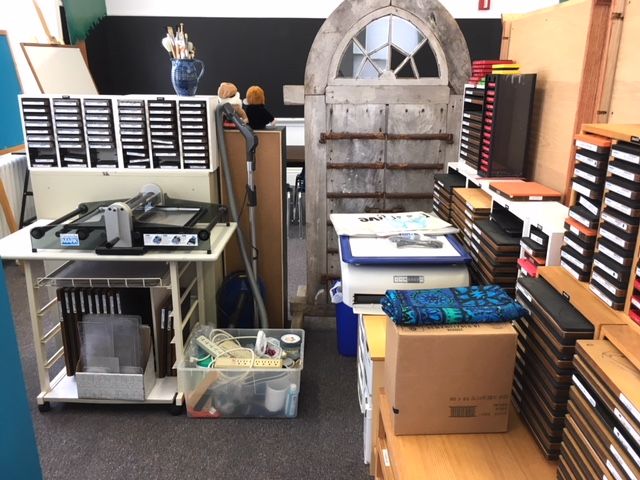 The rest of the storage room (and the big cabinet I painted)...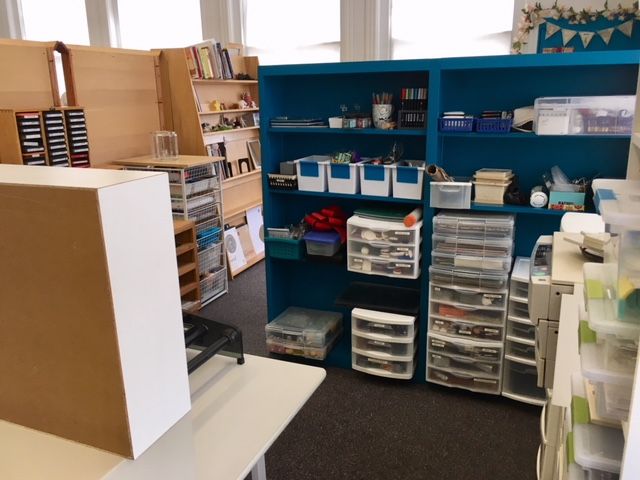 I had a test run with the space on Saturday. I invited the NH CZT (Certified Zentangle Teachers) Meet-up Group to the Studio and everyone was very enthusiastic! We're looking forward to planning classes and Playdays.

I still have a lot more art materials and books to bring to the studio, some lighting and murals too... but I got slammed with a virus and I'm stuck in bed for a bit. After my next nap, I'll do some more research on maker spaces and collaborative art spaces.