Studio Photos and Tangle of the Week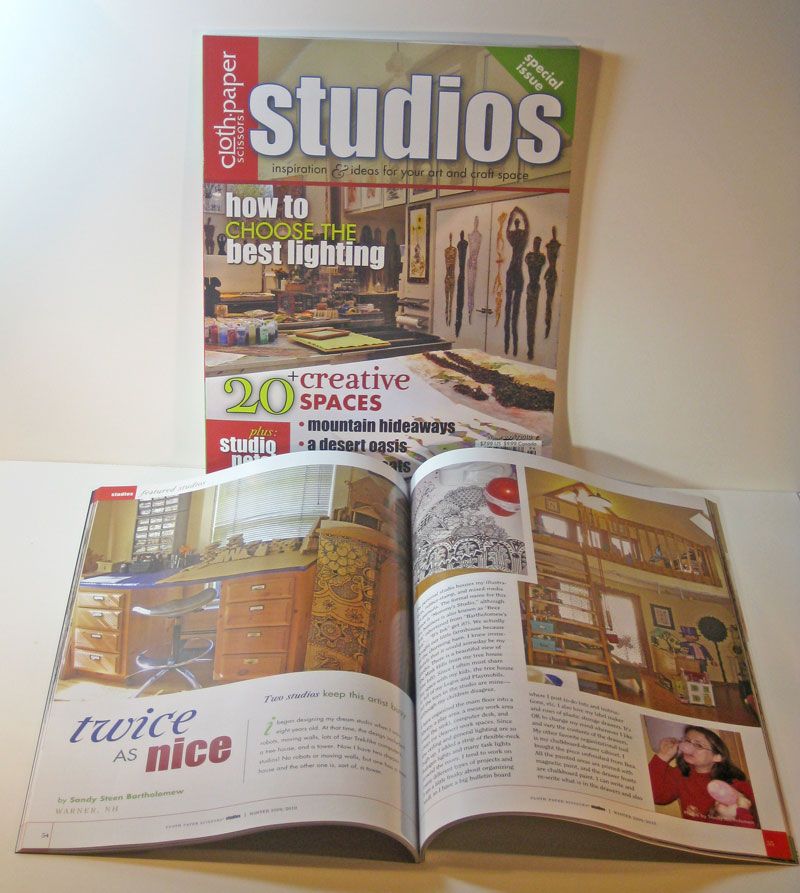 I finally did get the extra studio pictures up on my website. in the article in STUDIOS Magazine, I mention a lot of things that aren't in the photos they chose to print. After all, there's only so much you can fit in four pages. So I've uploaded a ton of other pics and views and added my comments. This link will take you to the Gallery on my studio website: Beez ink website. If you can read quickly, and would rather see it as a slideshow, go to the same link, but click the "Play Slideshow" link.
As added incentive for you to visit the gallery, I have included the Tangle of the Week IN the photo gallery! BwaHaHaHa! How evil is that? Hey, I figure if I am not sleeping at night, there must be others of you up at 2am reading blogs, right?  OK, well, I'm not really that evil, so if you are frustrated by the hidden tangle, leave a comment and I will consider putting it up here as usual. Maybe. If I get some sleep. Cheers!