Shaking It Up. In reality and digitally.
My dirty little secret? I'm NOT a procrastinator, unless you count sheer overwhelm... but I am... just a touch... OCD. So when I am assaulted by craziness, or I have to meet with a particular man, HWMNBN, (He-who-must-not-be-named), my coping mechanism is to tear something apart and put it back together. And I'm not talking about something small, like a piece of paper or an engine. I tear apart entire rooms. A month ago, after a particularly bad day, I tore apart my entire store and BeeHive studio.
Two weeks ago - I destroyed my home studio. For some reason, at seven o'clock one evening, I decided it would be a really good thing to completely disassemble the room. I mean - everything. I took all the drawers out of the flat files...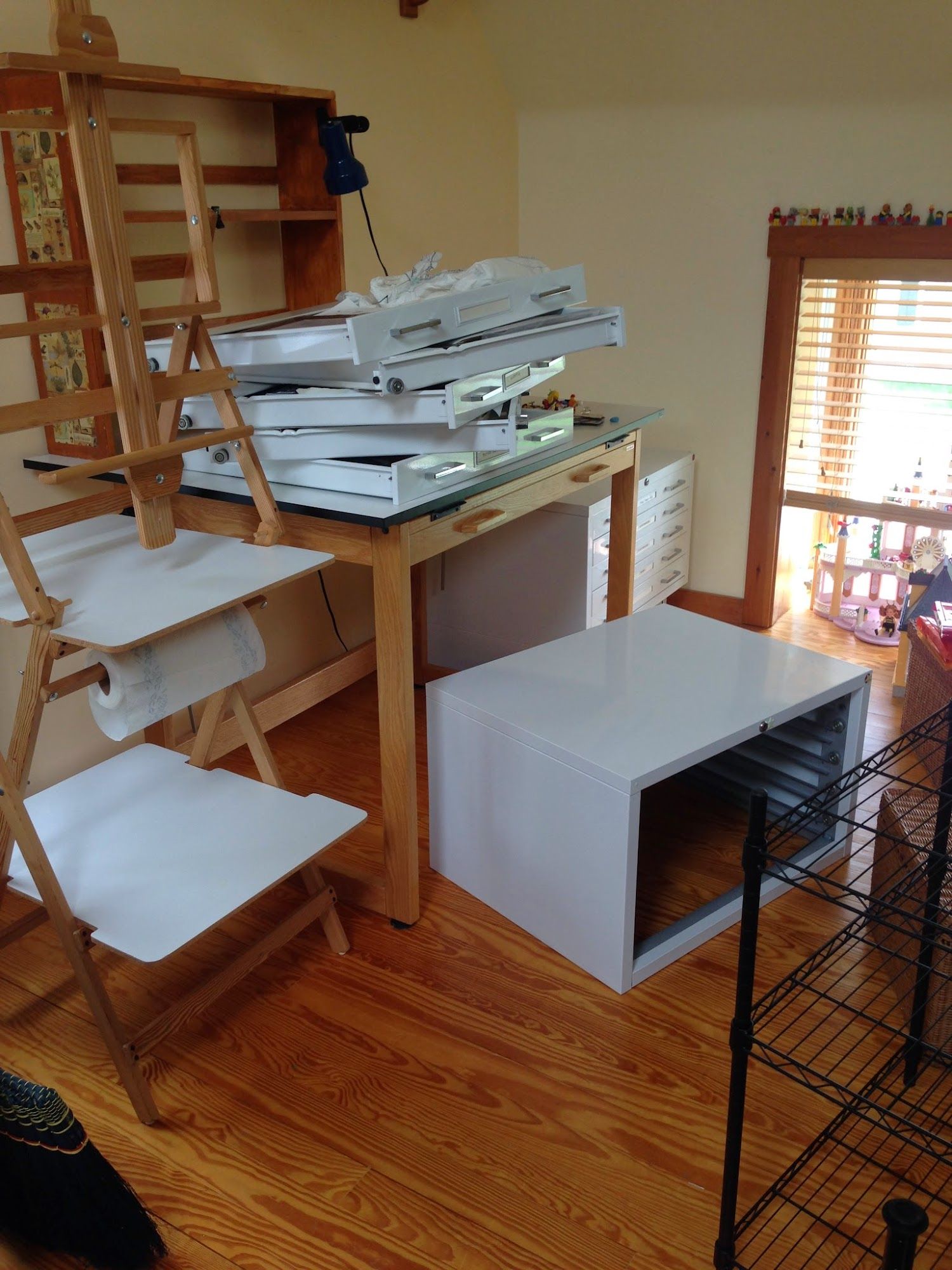 and emptied all the shelves...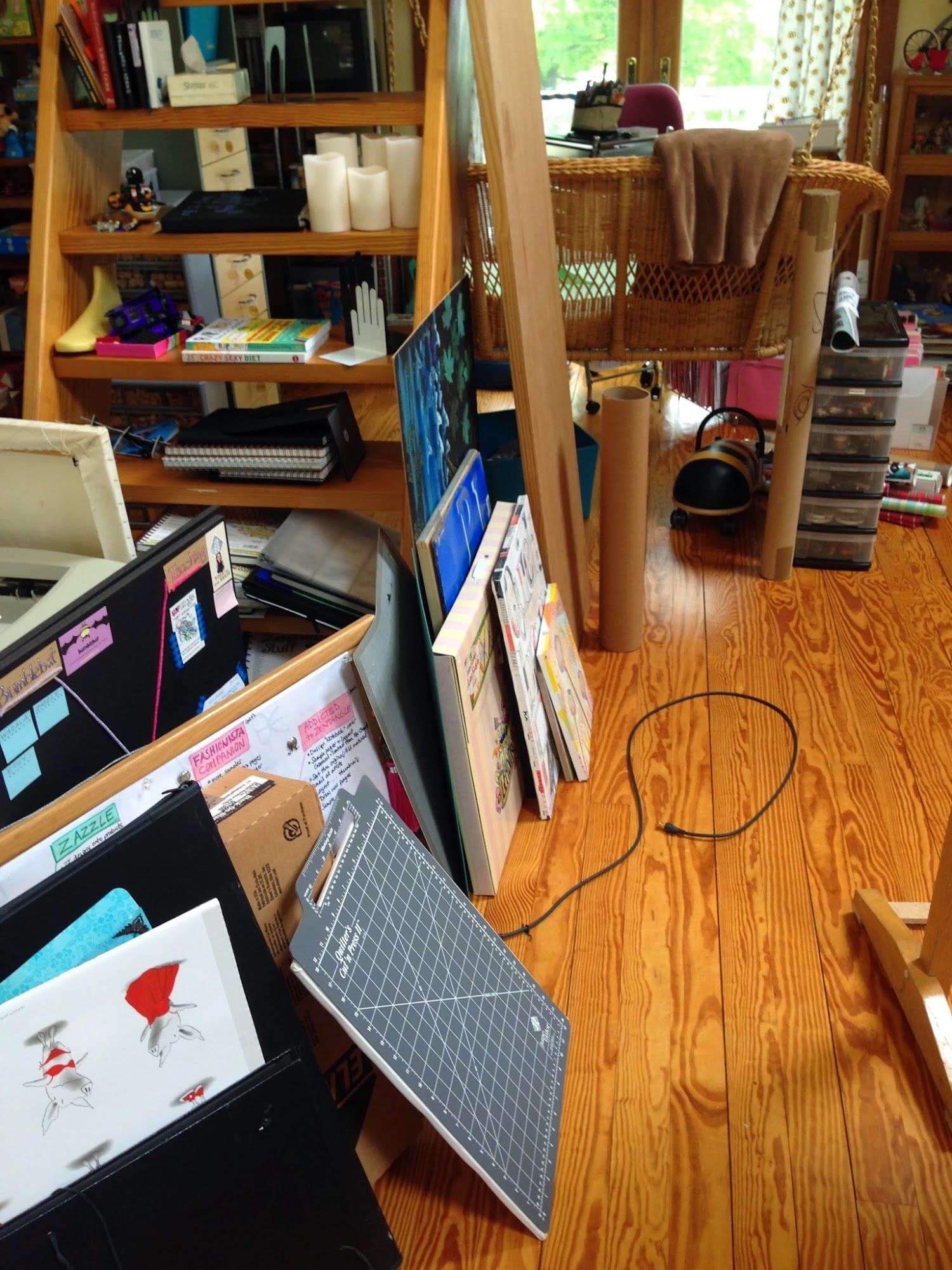 there were piles everywhere and the project became like one of those puzzles where you have to slide the little squares around in the right order to form the picture. I had to empty everything in order to move the furniture, but there was no where to move it since there were piles everywhere!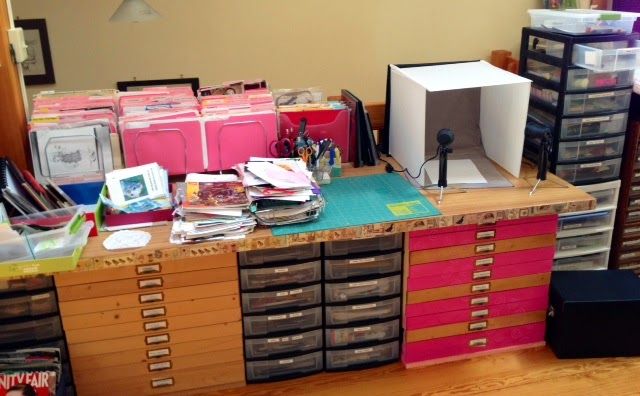 It took me a few days to get everything into place. There are still piles of stuff to be sorted out, but I like the way the room feels.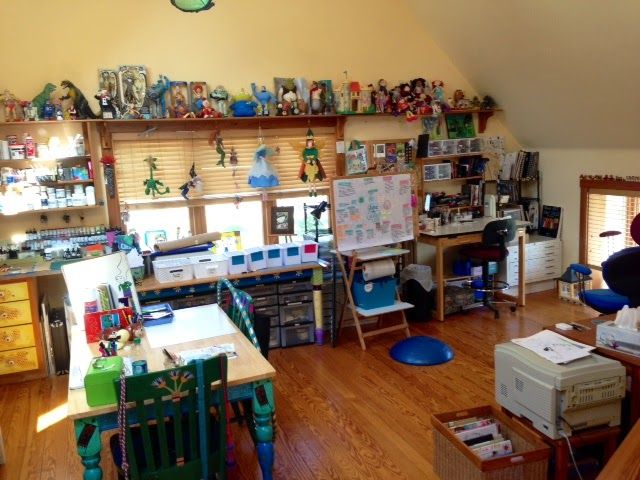 I can climb the ladder to the treehouse again too. Unfortunately - I was also able to see the huge mess that is up there! It looks like the Playmobil castle has been under siege by all the decapitated Lego mini-figures!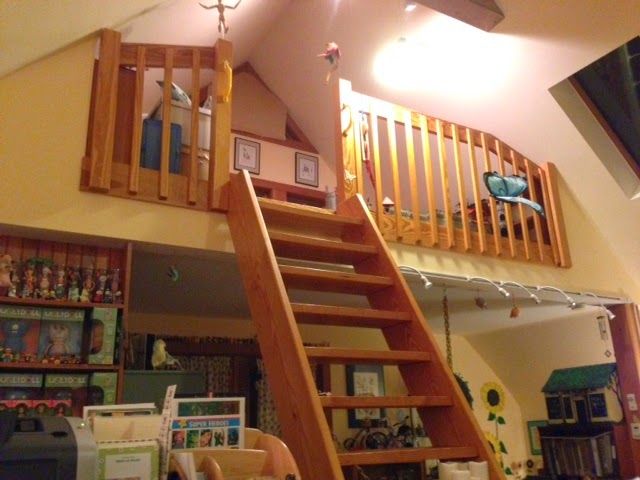 A side effect of tearing it up - is that I find all kinds of things I thought I had lost. And that includes parts of projects. I have piles of sketches and ideas for books, piles of artwork, piles of Lilah's artwork. And I couldn't believe all the things I need to sort through in the flat file. That's a job for another day, another tantrum. It's actually very stressful. But I cleaned up my swing and my walk-in library - both comfy, relaxing places to hang out. No, I never have time to sit in either one.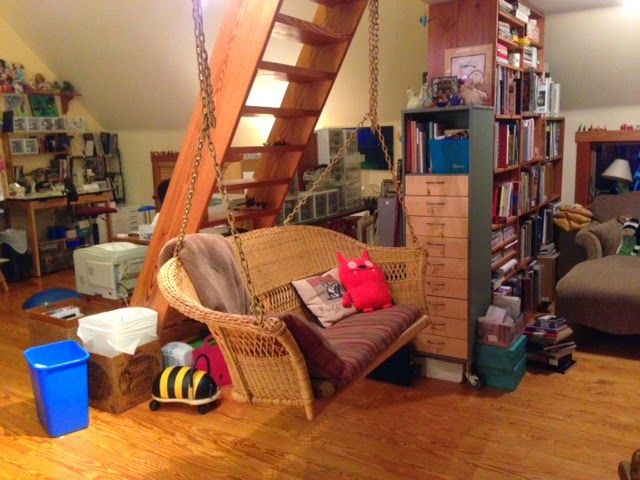 And before I had completely gained control of the studio, I was confronted with another unnerving encounter with HWMNBN and went looking for something else to destroy.

My computer and it's desktop is a mess of images and files and I intended to sort that all out, but was distracted by the internet...

So I started from scratch and completely redid my website!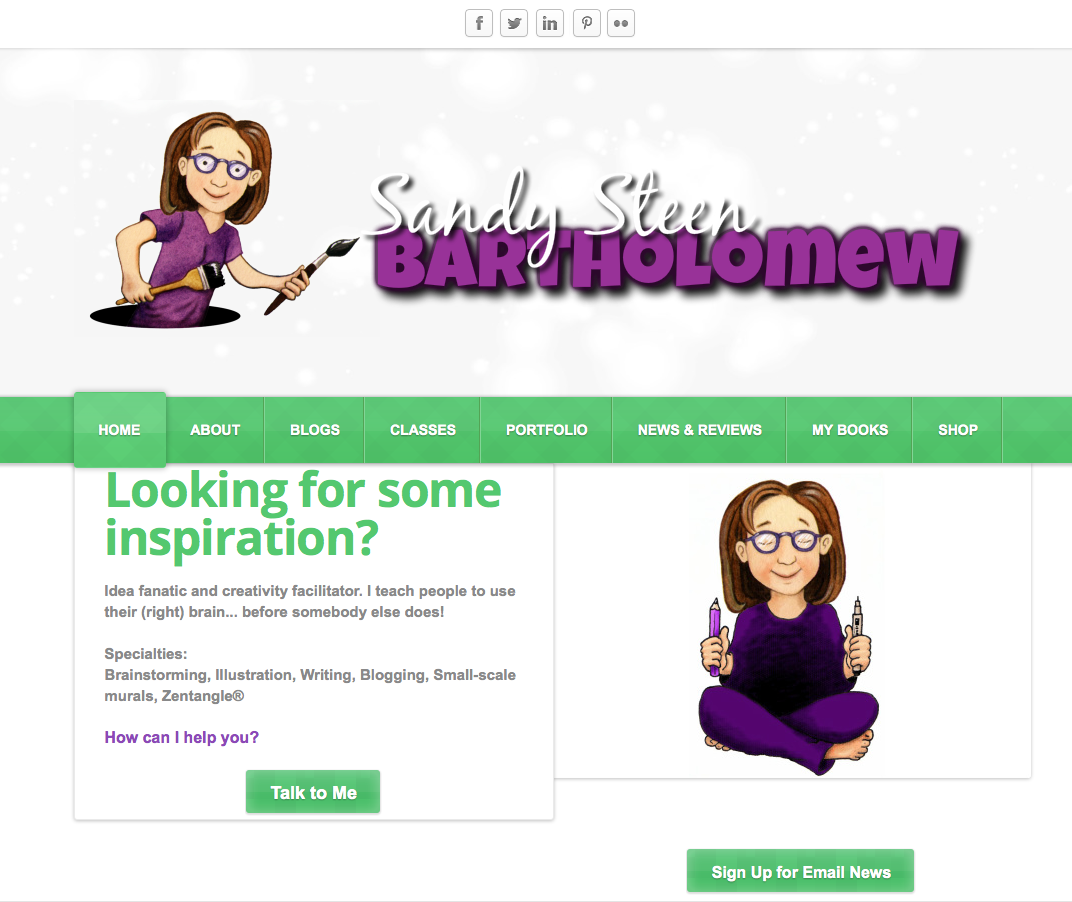 I switched from HostBaby to Weebly and I will probably upgrade to a paid site so I can integrate my shop and add video and other fun stuff. Lilah helped me redesign the site banner. I wanted it to tie together with the new header on my Beez In the Belfy blog and she suggested I use my cartoon character here too. And lots of purple!

Since a website is supposed to serve a function, I keep agonizing over what exactly it IS that I DO! And worse, how do I explain it to other people so that it makes sense? I've taken the biz classes and read the books and I will probably NEVER have an elevator speech. I hate elevator speeches. But I remember reading an excellent blog post by Seth Godin about Girl Scout cookies. Most people don't want to hear a spiel about the organization or a guilt trip about helping others. All they really want to know is "do you have Thin Mints?" Do you have what they want? What's in it for them?

So if you would take a look around the site and let me know WHAT is it that you are looking for? I'm still working on it and would appreciate the input. What is it that I can offer you that no one else can?
Seriously. I want to know.

Here are a bunch of links if you are feeling adventurous and/or opinionated ;-D...

The new website: http://www.SandySteenBartholomew.com
My blog: www.BeezInTheBelfry.com
My class blog: www.StudioBeeHive.com
My Facebook page: https://www.facebook.com/BeezInk
My Twitter page: https://twitter.com/SandyBee
My Pinterest Boards: http://www.pinterest.com/bumblebat/
My Flickr Photostream: https://www.flickr.com/photos/bumblebat/
My Etsy store: www.Bumblebat.com
I'm on Linked In too.