Secret Art Re-Interpreted
Way back in November I got a very cool illustration assignment to work on a kids' book for ABCMouse.com.  If you have kids, you'll want to check them out - they do online and print books. My project involved kids and swimming. A cute story with adorable characters.
There were lots of revisions to the sketches over a few months, then all of a sudden WHOOSH -finishes due in three days! Yowza! Since this is a work-for-hire project, I don't own the right to show my artwork - which is fine since this project is helping to fund my cartoon school tuition. But, as usual, my little art director was working along side me and I have her artwork to show you.
Lilah redrew a bunch of my sketches and then colored them as she saw fit. Her drawings don't bear much resemblance to mine, so I think my contract remains unviolated.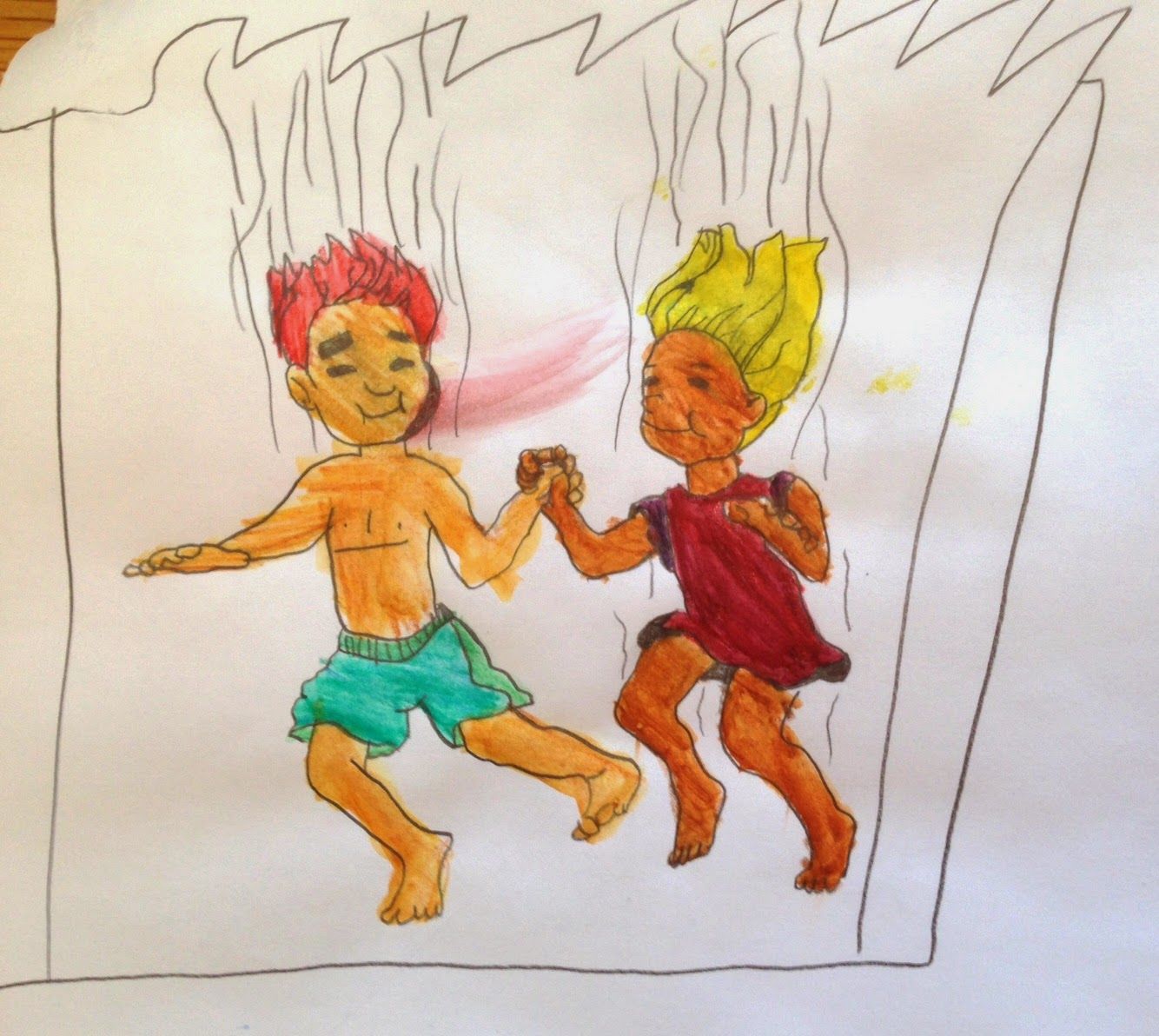 My favorite drawing is of the little girl with black hair floating in the water - at the bottom of the drawing below. She looks so happy and relaxed. That is exactly how it feels to float in a pool. Sigh.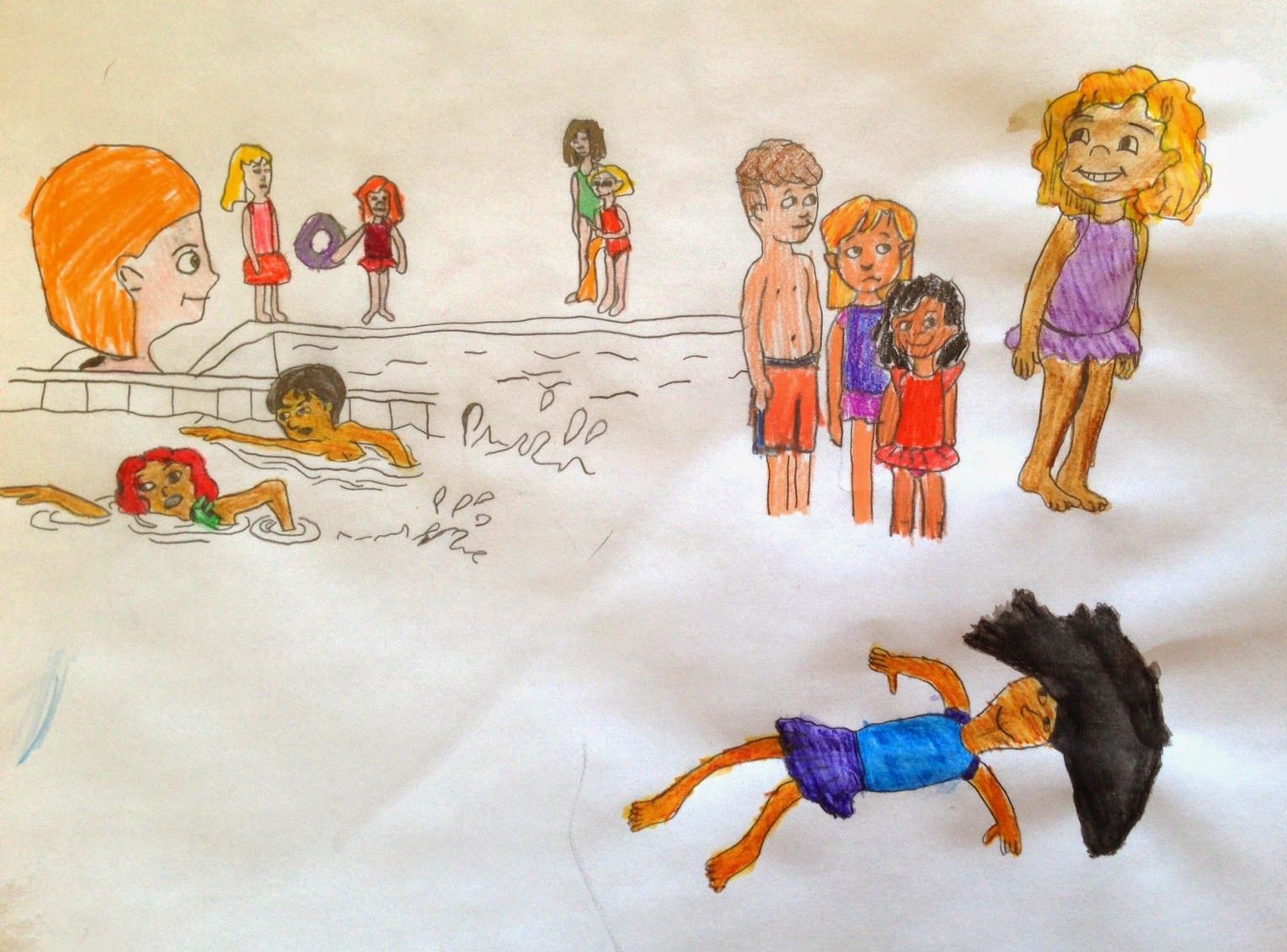 I can't help seeing all that white on the page as snow - very realistic right now. Brr.