Napkin Note Biz Plan Workshop
Ally Piper is doing another Napkin Note Biz Plan Workshop! The workshop is one whole day, but it's done online and by phone, so you don't have to deal with a commute or any hassles. Or shoes. Or makeup. ;-D
There are great worksheets, time (offline) to do your "homework", and the best part (for me) the Q&A sections. I find I am always thinking "Yeah, but what if...?" and this actually gave me the chance to say that out loud and get some really useful feedback. At the end, we state what we will be working on, our goals, what we want to be held responsible for. For me, it was cleaning up a bunch of untidy... messes... before moving forward with a bunch of great ideas. Normally, that would be the conclusion to a program. But the Napkin Note program includes a few follow up group calls and a few one-on-one calls with Ally over the next couple of months.

I think these calls were the key part for me- they provided the accountability I so desperately needed. Thursday was my final call with Ally. And when she said "Wait a second, do you realize that you did everything you set out to do, cleaned up those messes... I hope you are planning on celebrating your success?" I realized it wasn't just accountability I needed, but acknowledgement! Yes, I'm no longer 8, but I still crave those gold stars!

And a party.
With cake.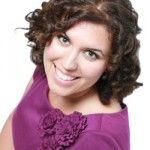 I've had some requests from people to do mentoring or coaching, but that's not my path right now. So if you are one of those people, YOU want to work with ALLY. She's like me... super creative and great at brainstorming, but she is much calmer, knows what she is doing, and knows absolutely EVERYTHING about marketing. Yes, she actually overwhelmed ME with all her great ideas!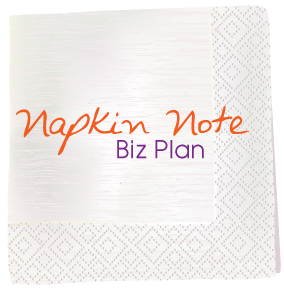 How often do you put your business dreams on the back burner?

If you're like most small biz owners I meet it's pretty darn often -- between serving clients and customers, family commitments and other obligations you have a lot going on. It's easy to focus on everything else. "I'll get back to that next week," you say.

But next week comes and goes and nothing moves your business forward in the direction you want to take it.

The thing is, it's when you invest time in your biz that the magic happens. I've seen evidence of this in my own biz. I've watched this happen for my clients.

What if you gave your biz the gift of just one day.
One day to get incredibly clear on your direction. One day to make important decisions that affect your earning potential.One day to learn about systems you can put in place to put your marketing on autopilot.One day to map it all out so taking action is easy.

What difference would it make?

Commit to just one day and you can change the course of your business.

If you're finally ready to create the business you want -- one that works for you -- I invite you to join me for one of my two upcoming Napkin Note Biz Planworkshops. It's a virtual day of working on your business and getting things done.
Two dates are available before summer -- April 22 and June 7. And when you register before Thursday, April 18th you'll save $100 off the regular workshop price.
Stop putting what you want on the backburner and start going after it NOW. Let me show you how at my NapkinNote Biz Plan workshop.
Here's to your success!

Ally PiperIdeapreneur™ + Marketing Director
BrightIdeasForBiz.com