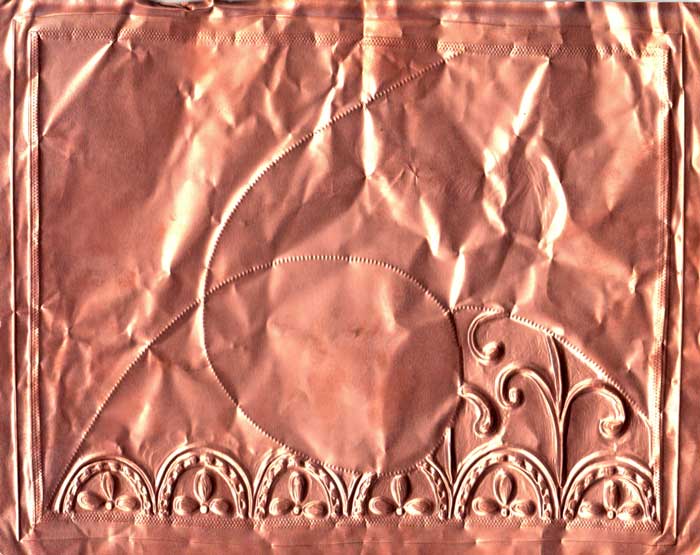 Ten Second Studio has a video on using Zentangles on metal! Aside from the fact that they are pushing the other Design Original books (Zentangle Basics
and Zentangle 2
) and not mine (boo hoo), it's a pretty good instructional video. Well, also, I don't think they read Suzanne's books, just used a few tangle instructions for inspiration, because they don't know ANY of the proper terminology (tongue in cheek here) and, horrors, they call it doodling... ah, amateurs. But these ladies really know their metal. If you haven't tried tangling on metal, you should! It is very satisfying and gives a bit dimensions to the art. I actually tried it last year. I had been looking around the studio for something else to tangle on and thought - AH, metal! I didn't get very far in my piece because I had to run over to Wingdoodle (my store) and tell everyone there that we needed to carry metal supplies! (Which we now do). I will force...ahem... request that all employees watch this video and play with tangles and metal... because it is just so freaking cool!
Maybe I'll be inspired to finish my piece.  And speaking of new books, Suzanne McNeil's new Zentangle 3
book is out. I haven't seen it yet, but it's about Zentangle and rubber stamps. Should be fun!