The Granite State Comicon was this weekend and, as always, is a great way to kick off my Birthday Week!
This time I not only had my daughter, Lilah, but I had a whole Tribe...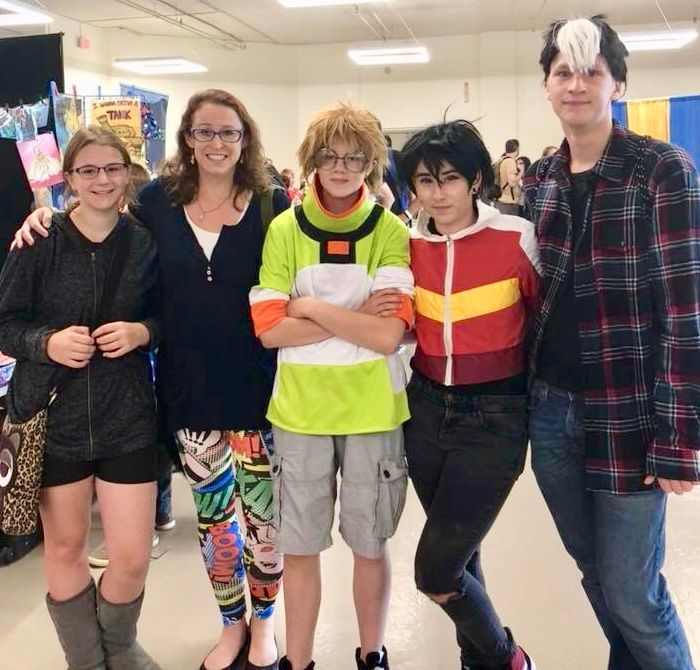 I was able to listen to part of the interview with Caroll Spinney (and his wife) who played the parts of Big Bird and Oscar the Grouch on Sesame Street.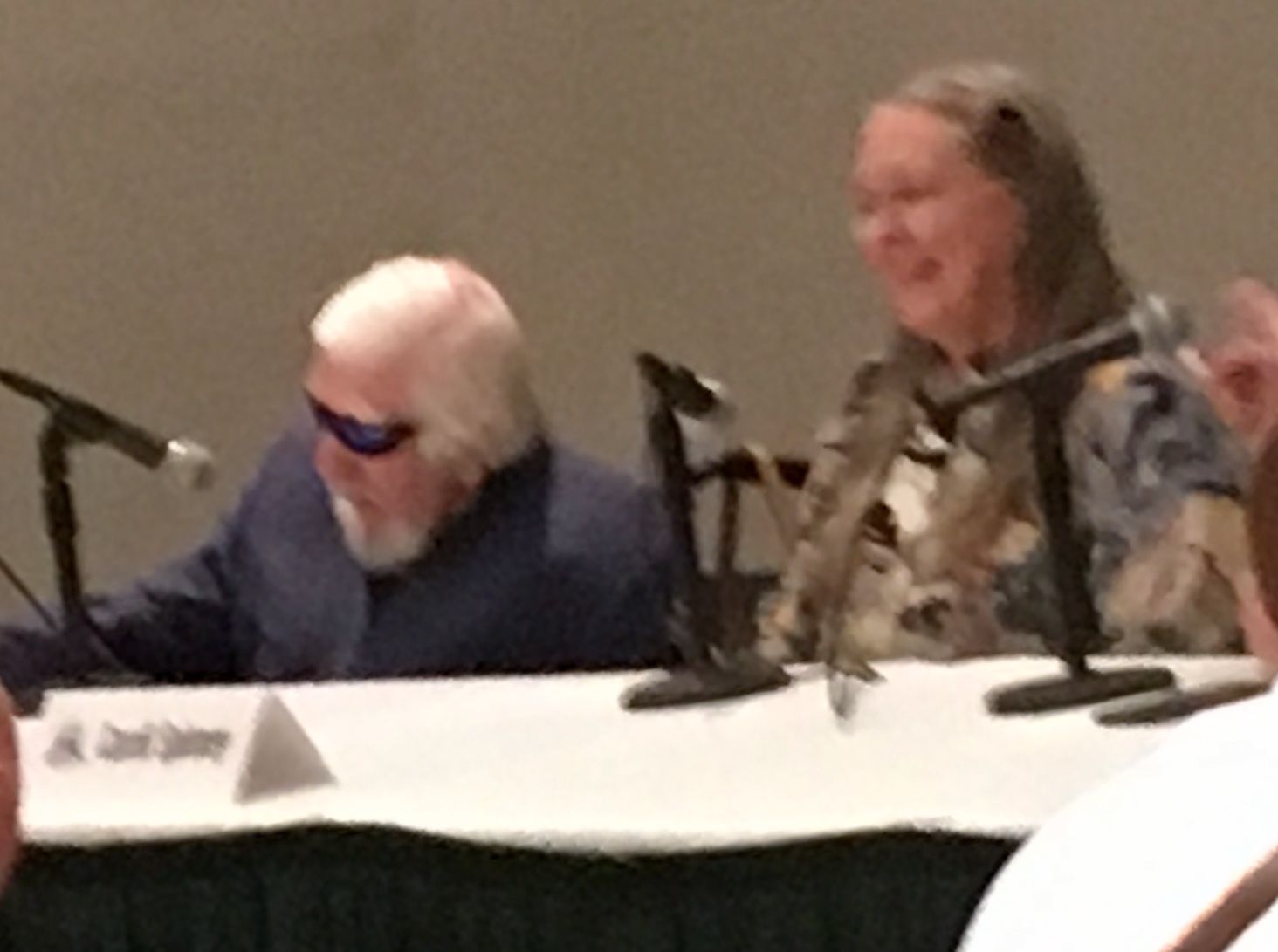 The place was mobbed with cosplay enthusiasts of all ages...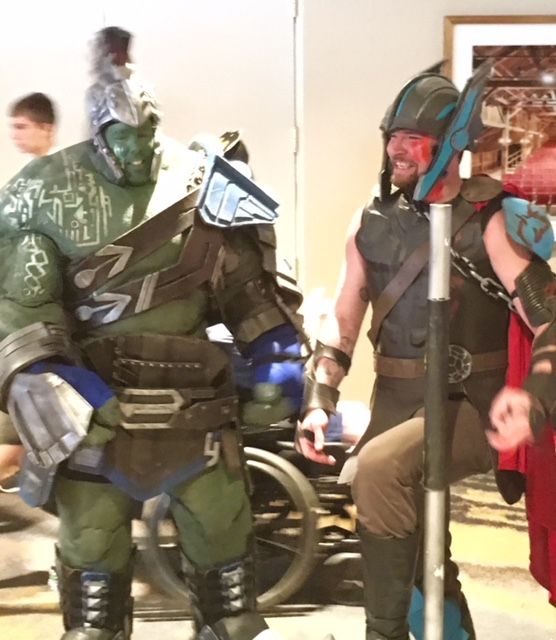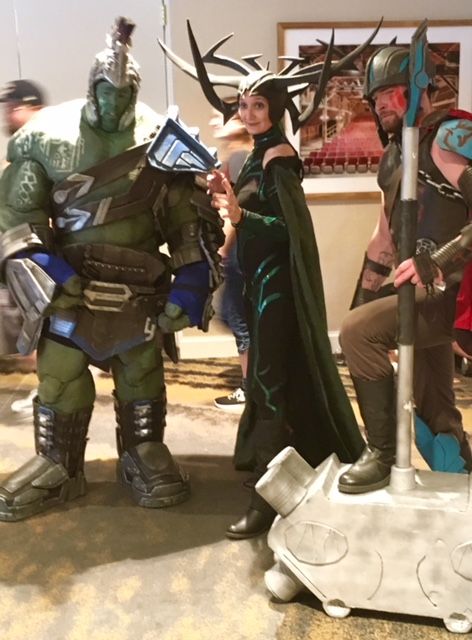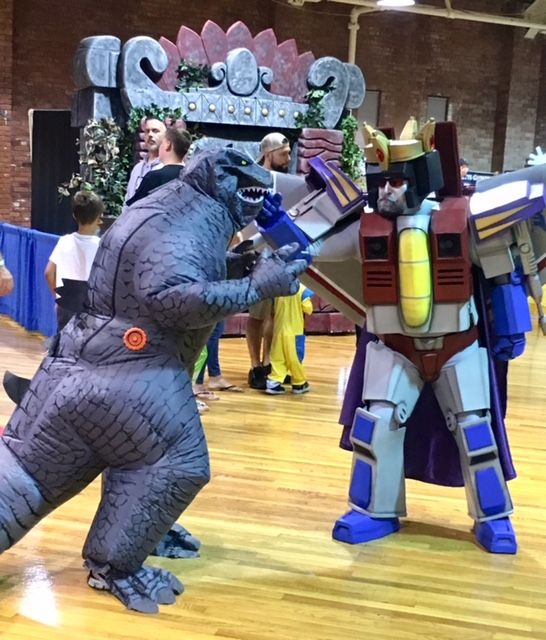 There was a lot of sword play too (as a fundraiser for an animal shelter, I think). Lilah challenged everyone to duels...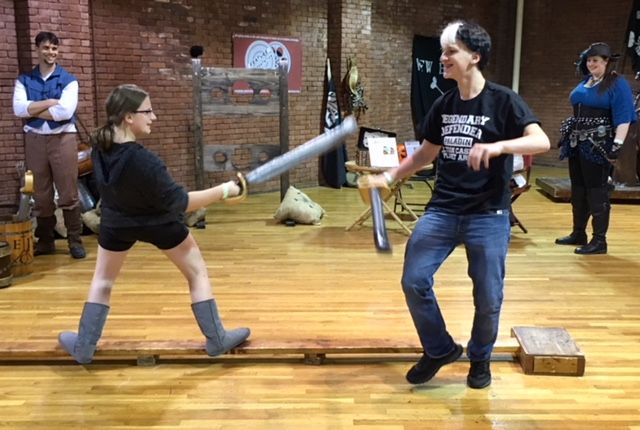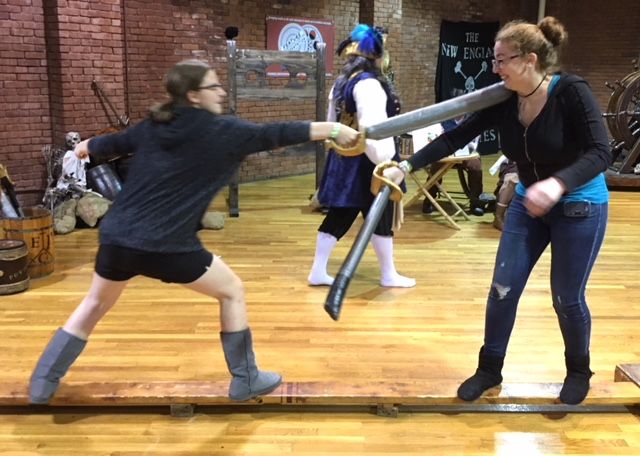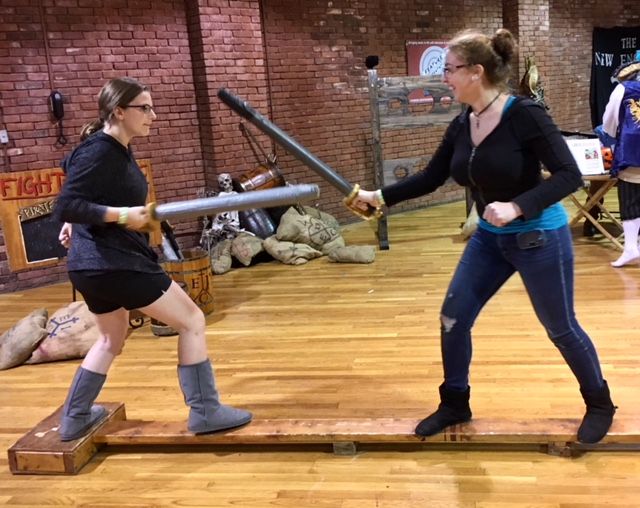 Her fencing classes finally paid off! She tied or won most of the matches - much to Bill's dismay...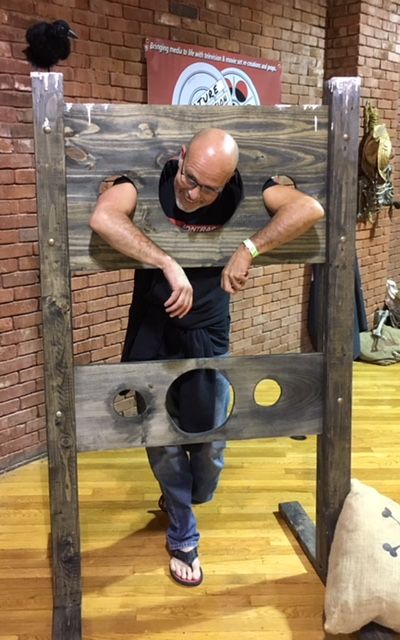 And I think this...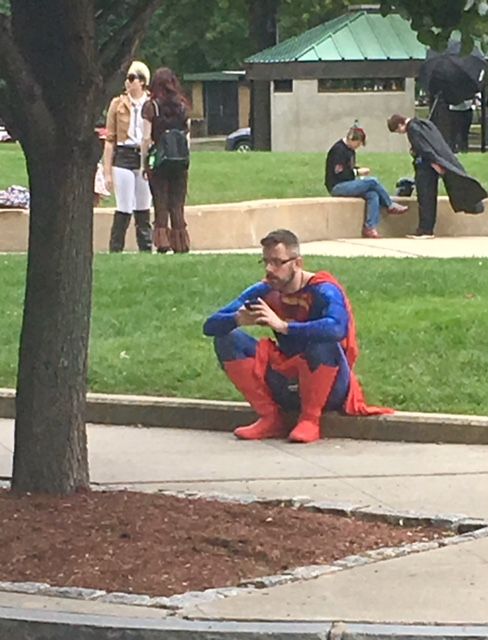 ... was one of the funniest things I saw! (Yes. Superman. Texting.)