Double Feature - Chris Duffy and Summer Pierre
We had the chance to meet with Chris Duffy during Senior Studio this morning. He told us about his experiences as an editor at Nickelodeon Magazine and then SpongeBob Comics. It was fascinating to hear a different perspective and what it is like to work with cartoonists. He showed us lots of cover art for Spongebob comics with many spoofing famous or classic comic art.
Two interesting thoughts - these comics are geared towards 10 year olds - kids will put up with, or endure, just about any storyline as long as there is a safe, happy ending. And - if it's "funny" - they don't care about the quality of the art.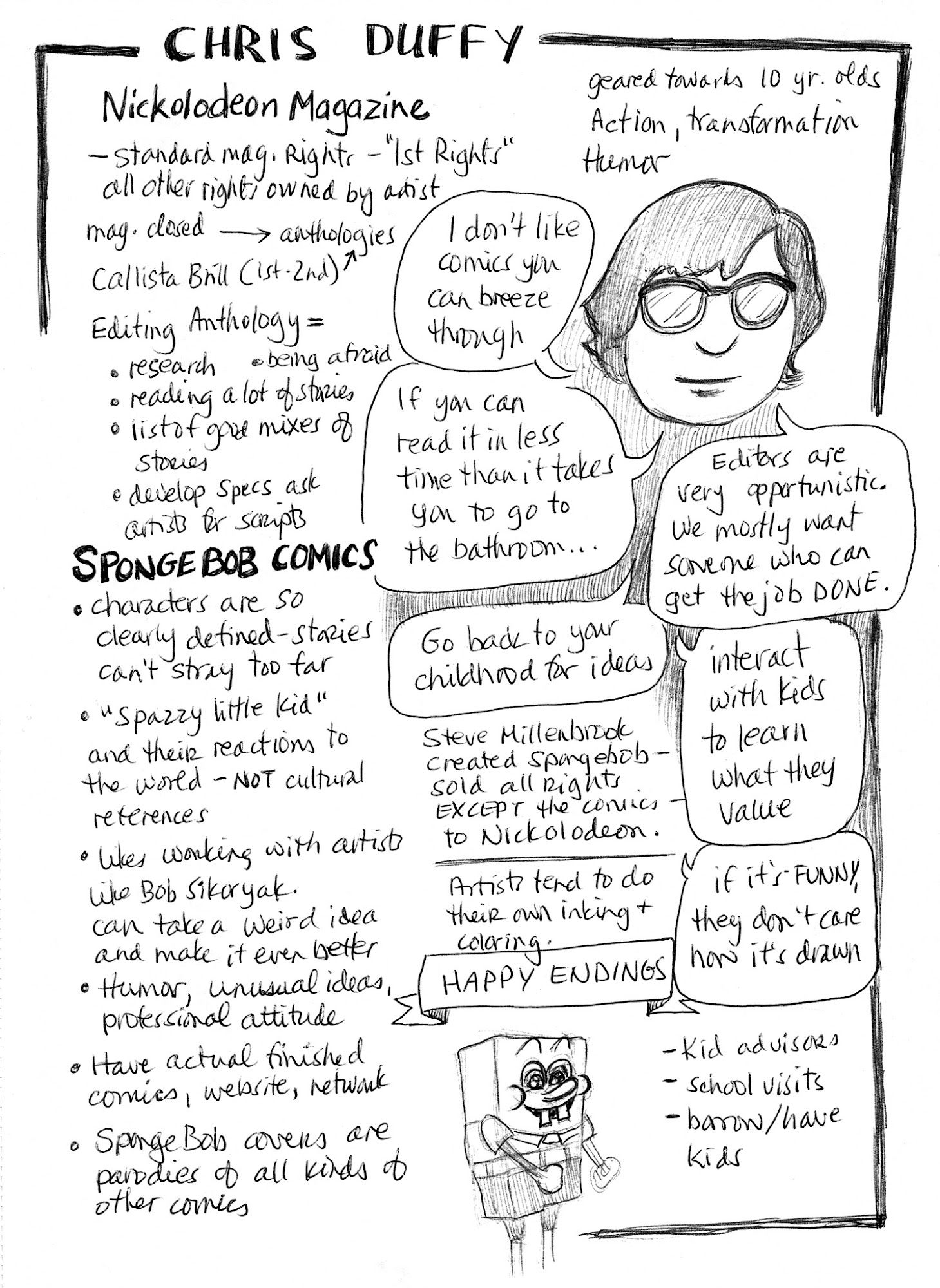 And this afternoon - our Visiting Artist was Summer Pierre - an over-40-female-cartoonist-with-kid. Yeah! My favorite kind!

She was inspiring and I found myself sharing my own AutoBio calendar comics with her after class. Her friend, cartoonist Glynnis Fawkes (a Visiting Artist last year), was also at the talk and I was excited to show her my comics as well.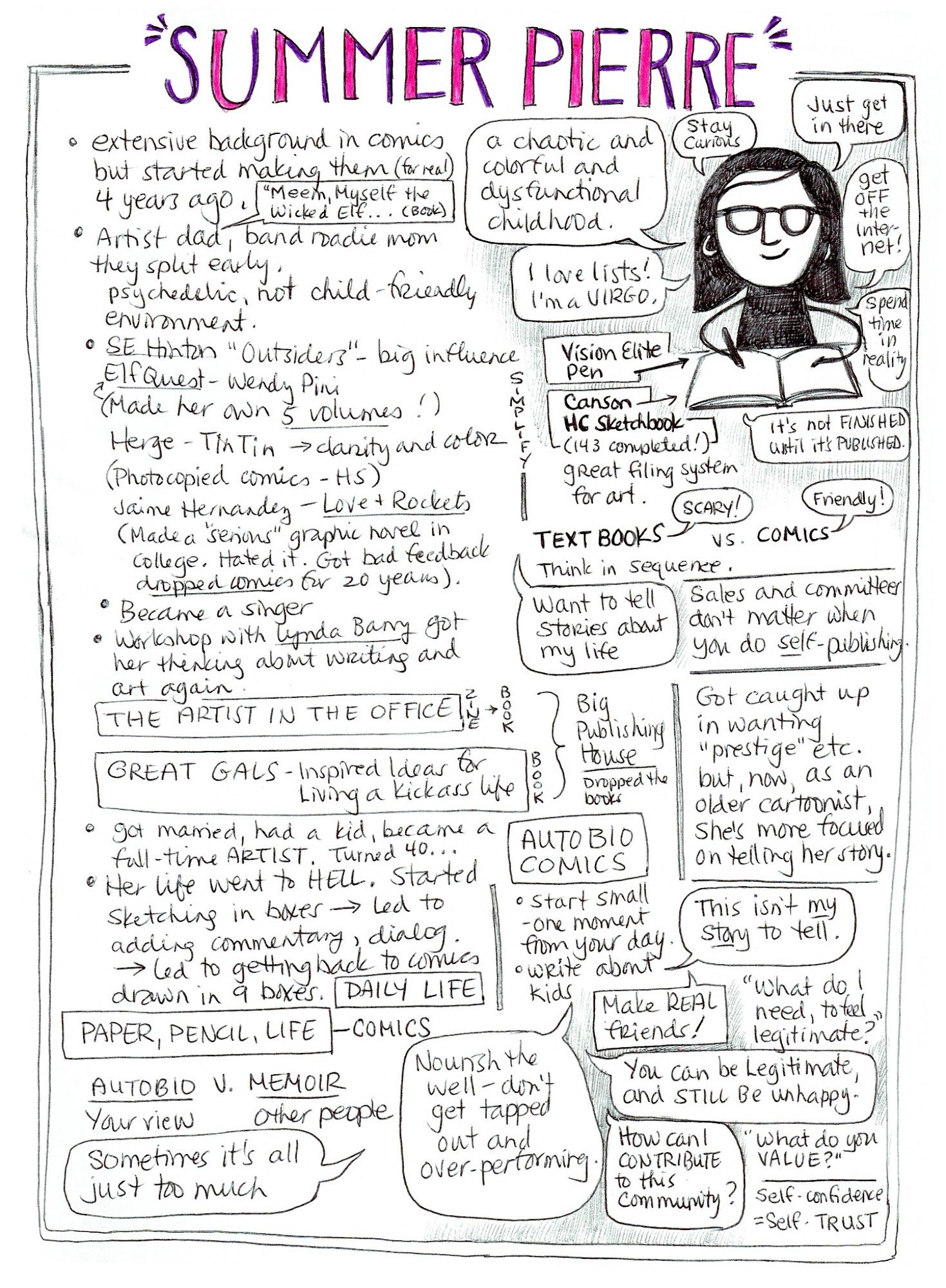 Looking back - this day would have been an introvert's day from hell - all the class time listening, and then actually talking to people! Instead, I was SO proud of myself - I felt hyper for hours after I returned to my apartment (normally, I crash and need a nap!)

I promised myself I would reward myself - after doing my blog posts - with a movie and popcorn with Minou (the cat). On the couch. No working. Then bed - before 2am!