I can still ship out books or the new card packs in time for Christmas - but I also wanted to remind you that I have ebook/PDF versions- Instant Downloads - of a few of the books too. You can send the books to your friends anywhere in the world!
And in honor of the Season, I'm offering the Inspiration Sketchbook #3 - The Bauble Tree at $3.00 off it's usual price! And yes - you can still use the coupon code found at the end of The Fright blog post!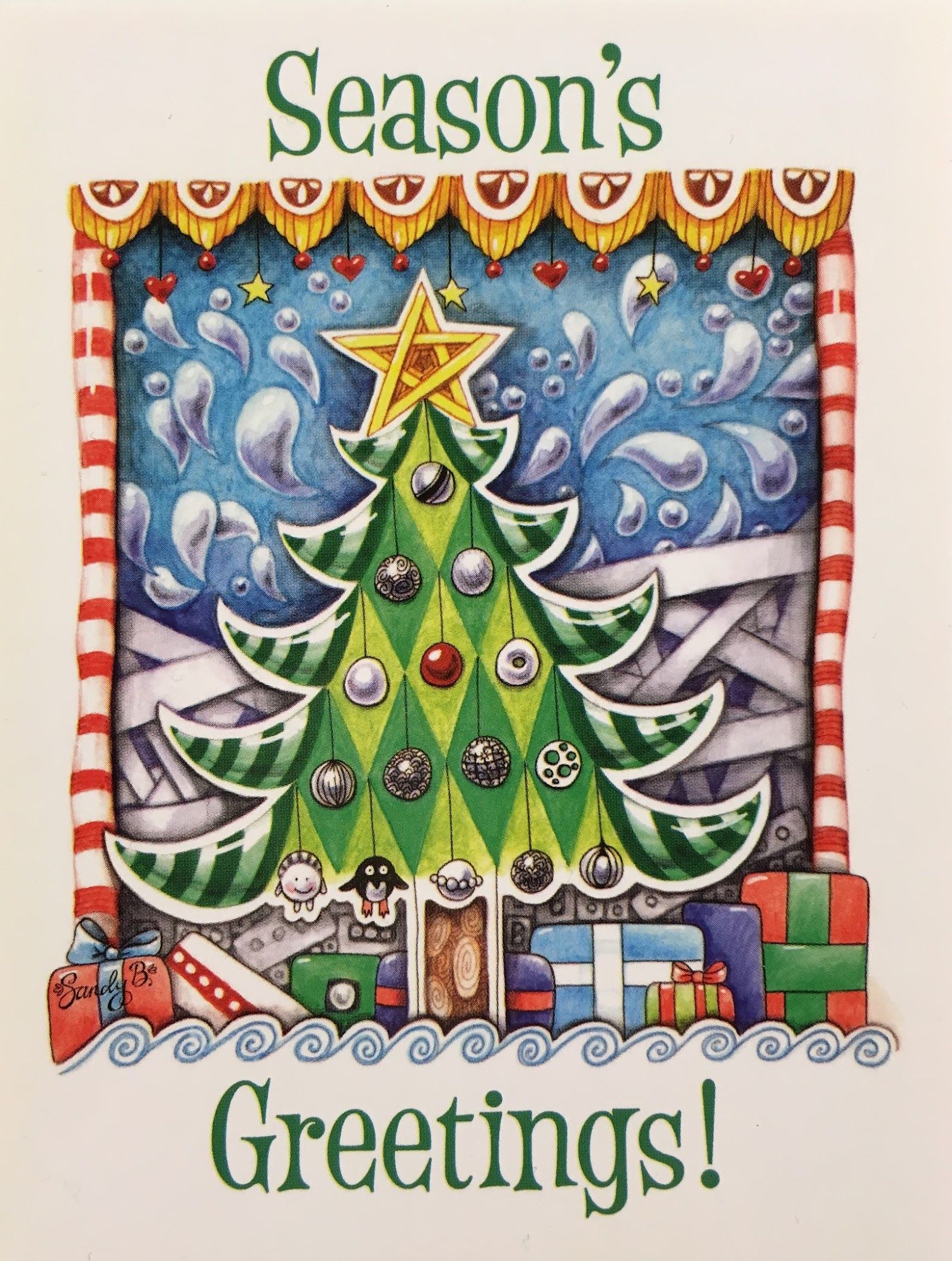 The Bauble Tree isn't necessarily a "Christmas" ebook - it shows the thought process behind the design decisions and also offers insights and tips for composition and using colored pencils.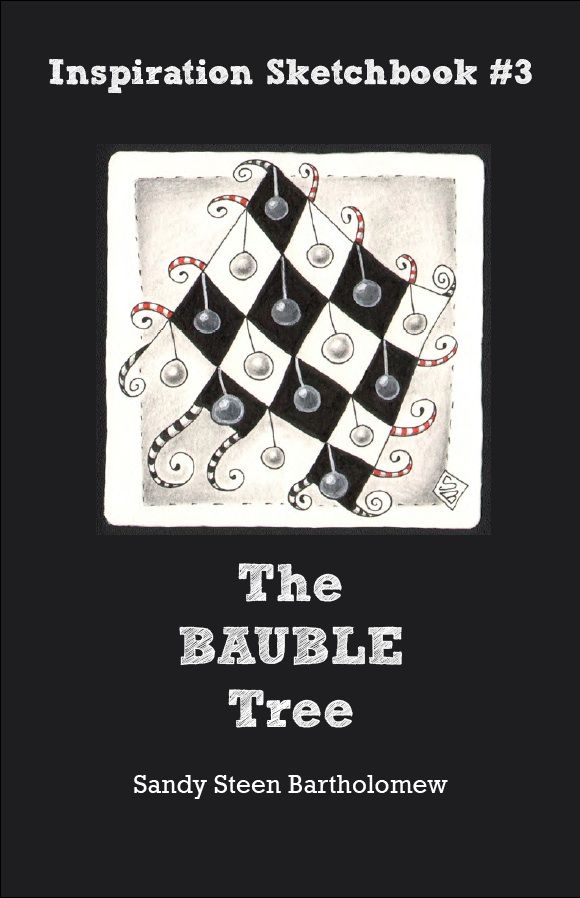 Here is the book description:

Inspiration Sketchbook #3: The Bauble Tree is a little ebook, about 35 pages, filled with great ideas for tangling or doodling. Unlike the first two Inspiration Sketchbooks, this one focuses on just one tangle, but gives lots of ideas and tips for composing, shading, and use of color. It shows the thought process behind two pieces of art and gives inspiration that you can apply to your own artwork.
This tangle, Bauble, has been applied to a "Christmas Tree" image in the ebook, but the instructions and ideas can be applied to any image and any time of year.