Baby, You can write on my CAR!
Last fall, I taught a class at Artisan's Workshop in New London - for the employees. When it ended, one employee approached and said "You have to see my car!"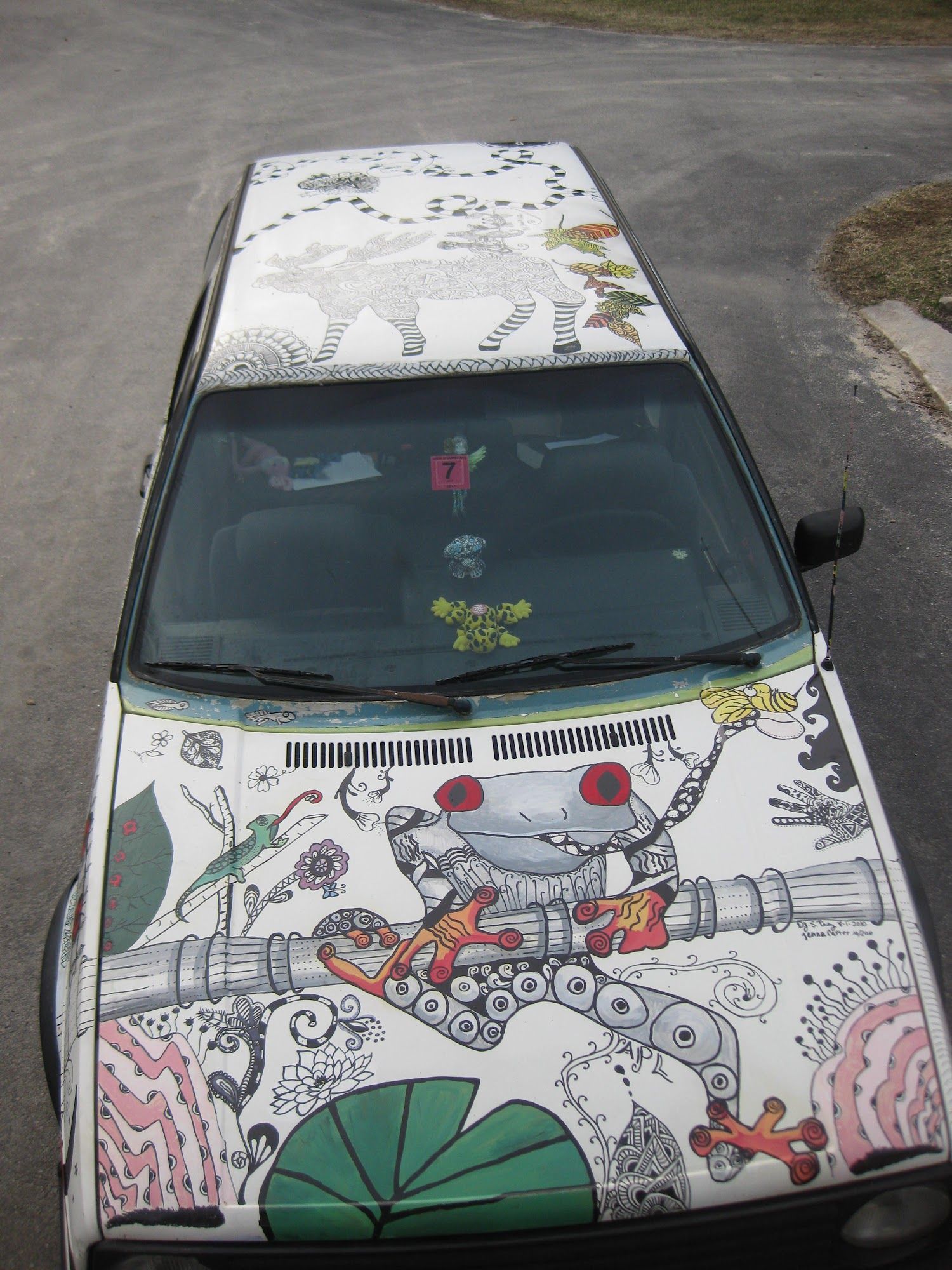 These photos don't do "Chuck" justice! It was amazing to walk around and see the variety of tangles and illustrations. Yes! There is a moose on the roof! I love the frog on the front, and you might recognize my fish (from Totally Tangled
) on the side?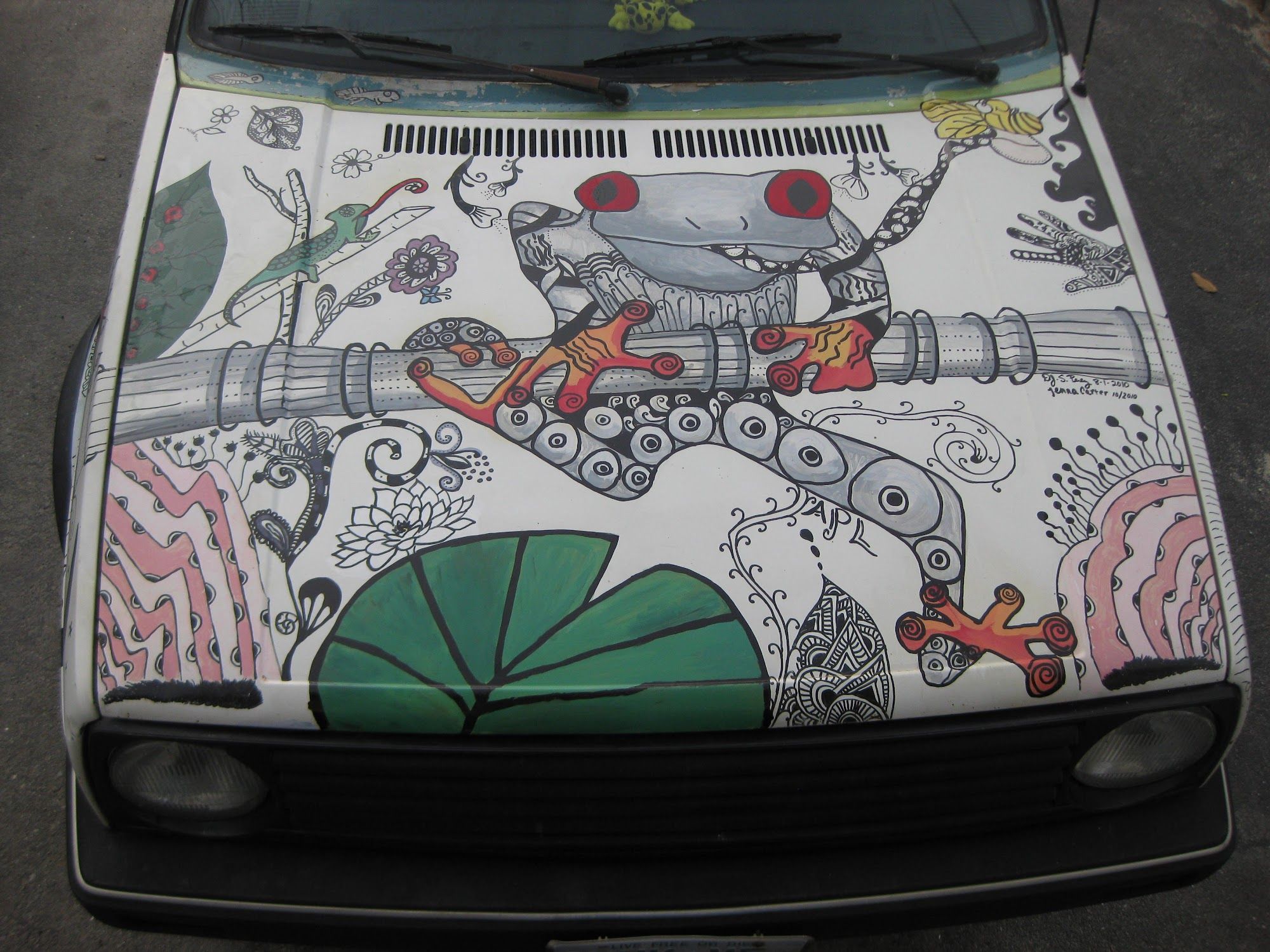 This car was lovingly tangled by Jenna Carter - and I hear that she is still adding Zentangles!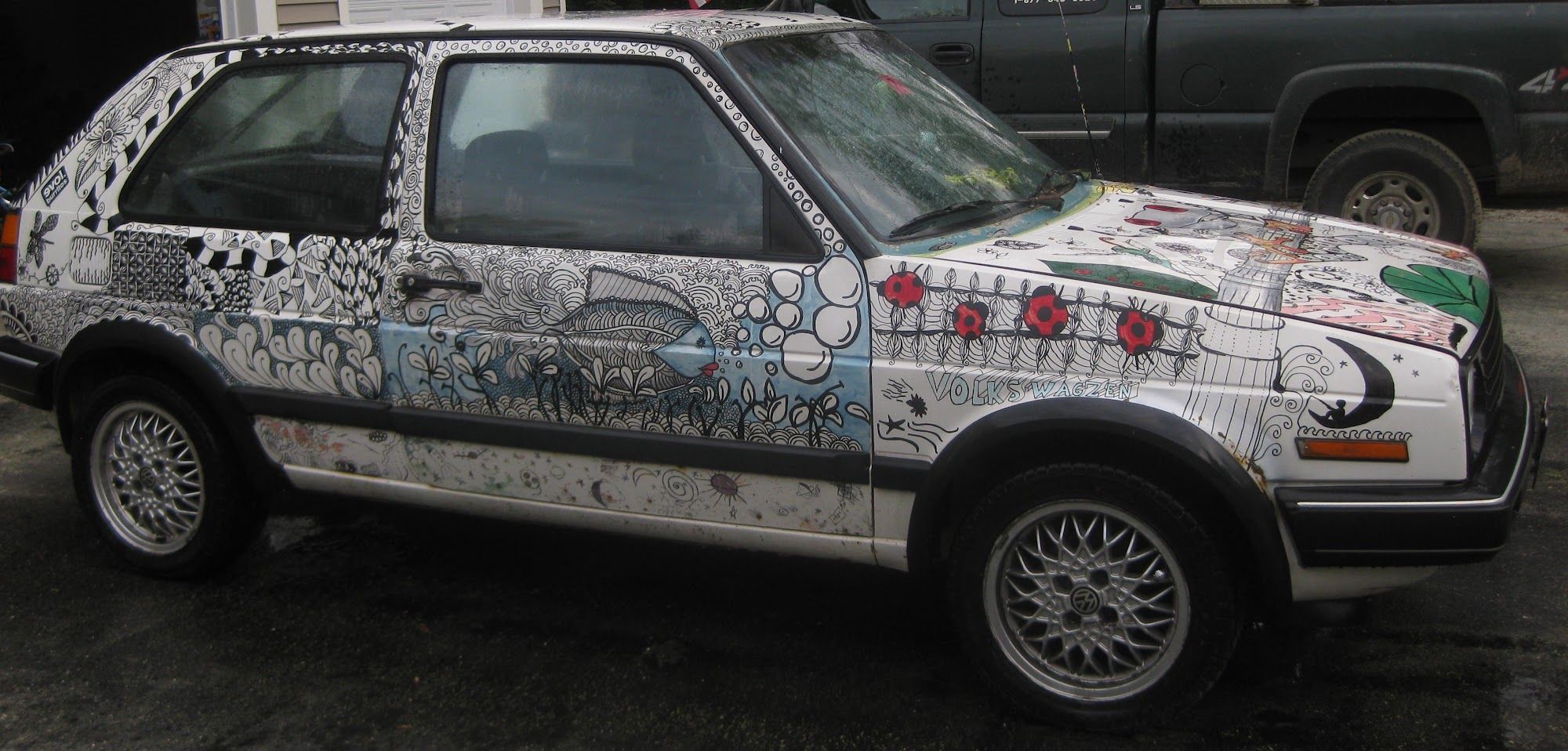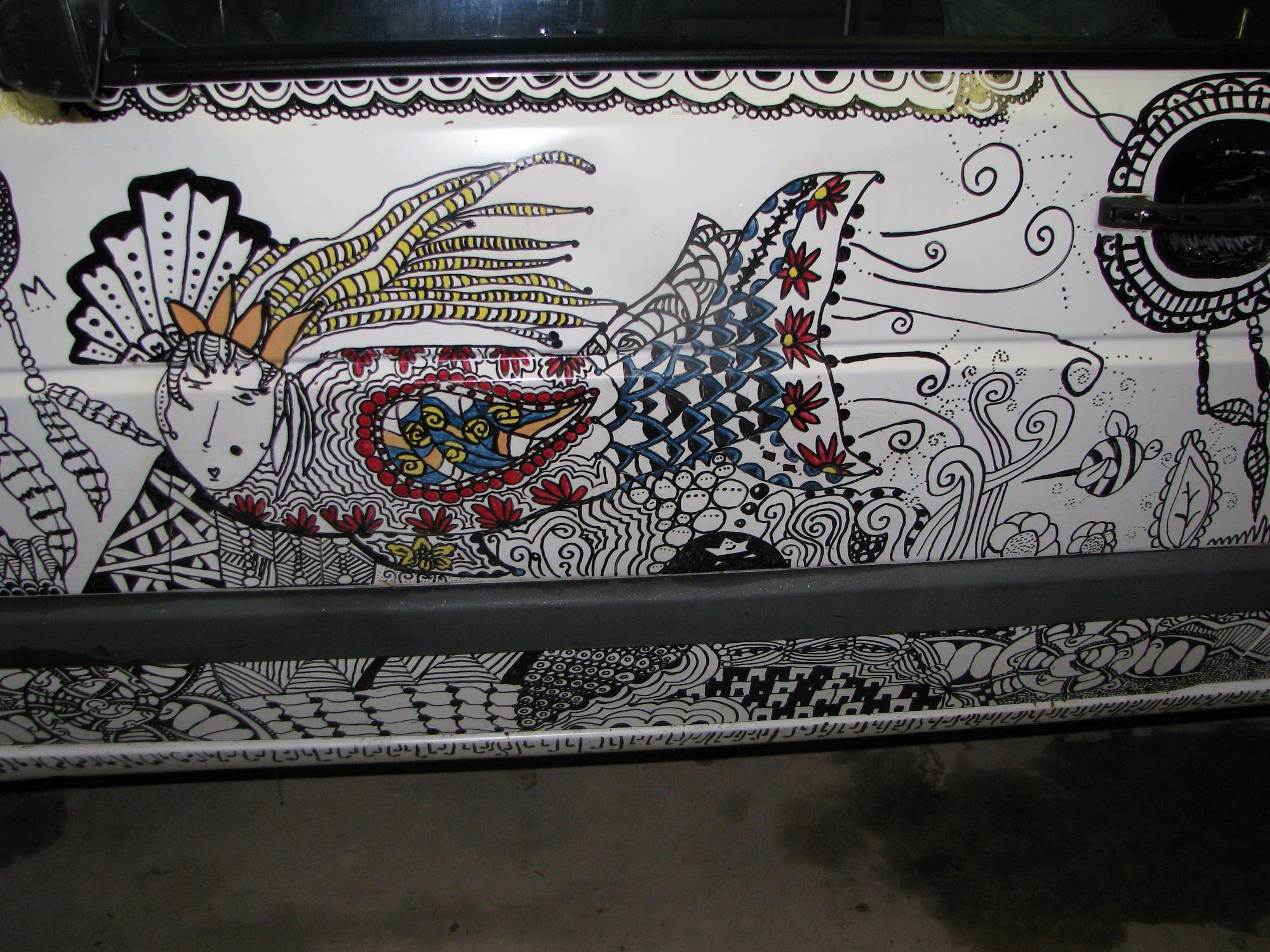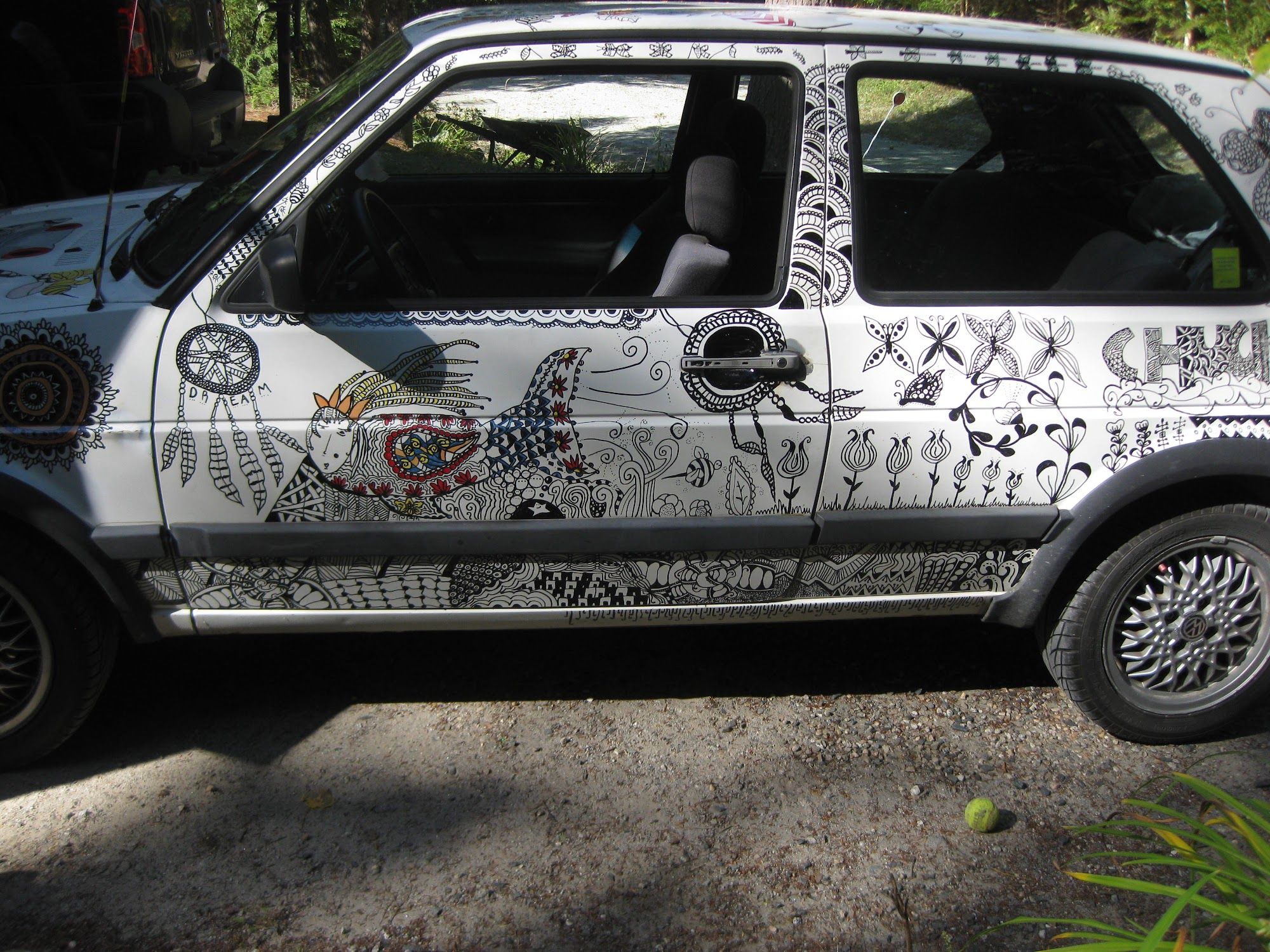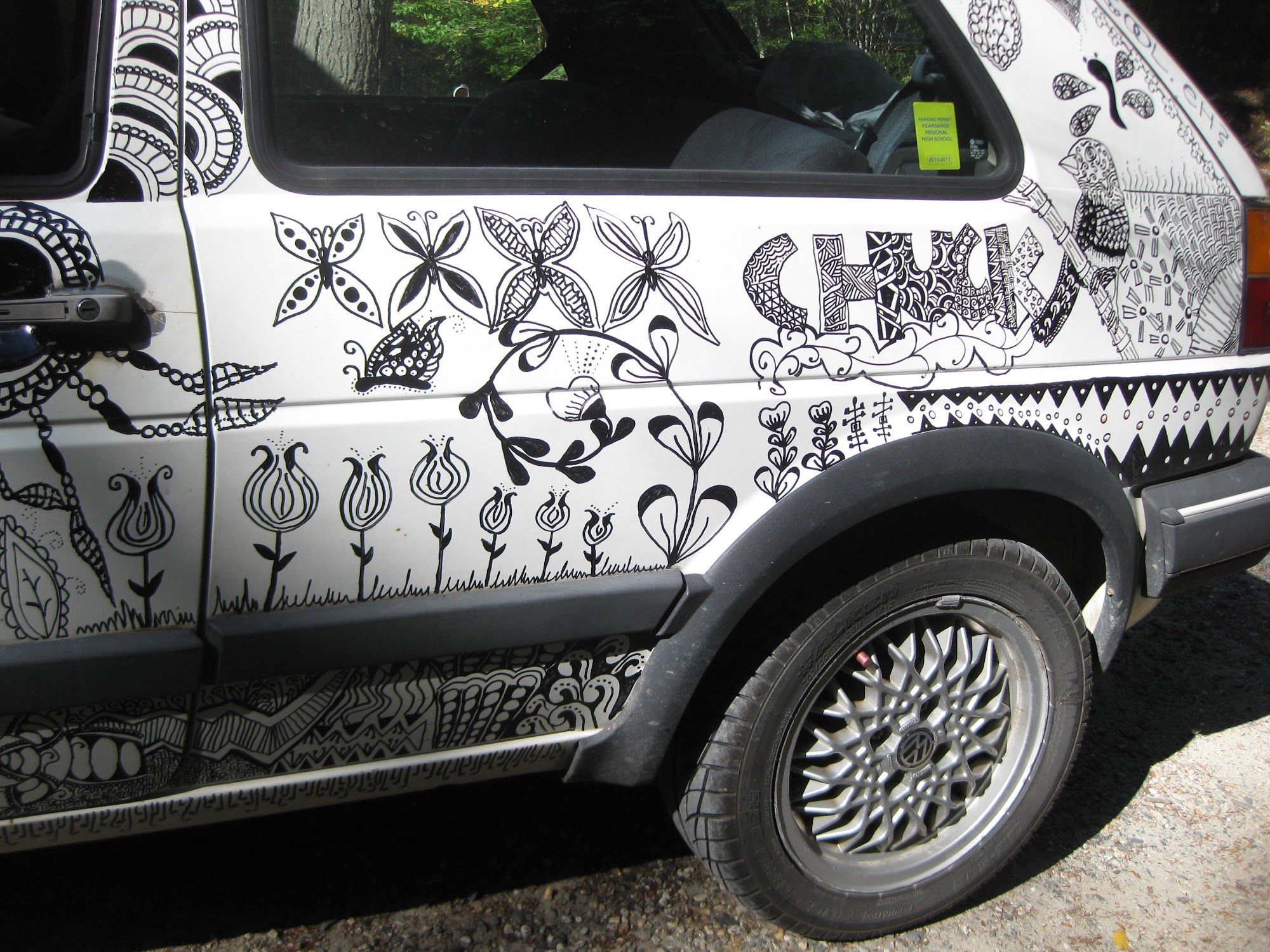 You want Chuck, don't you? I know, he's so cool! You can have him too...
Jenna wants to sell the tangled car so she can travel around Europe. Her plan is to leave at the end of July. So if you are interested in owning a totally tangled transport of your own, it can be yours for $4,500. Which is actually a really great deal, come to think... the Tattoo Gnu sold at auction for $6000.
Here is an email I just received from Jenna:
Thank you again for helping me out, it means the  world to me to be able to take this trip and know that Chuck is in good  hands :0) We're planning on going everywhere while in Europe for about 5 months,  we may not come back! Mainly just backpacking around and towards the end  picking up a job in one of our favorite countries. Very exciting! It's  me and my boyfriend who are going together, we want to learn about life  and culture and experience things while we're still young :)
She has a point. There is a lot to see and the world seems to be changing very quickly. Anyway, if you are interested in contacting Jenna, let me know and I'll connect you.