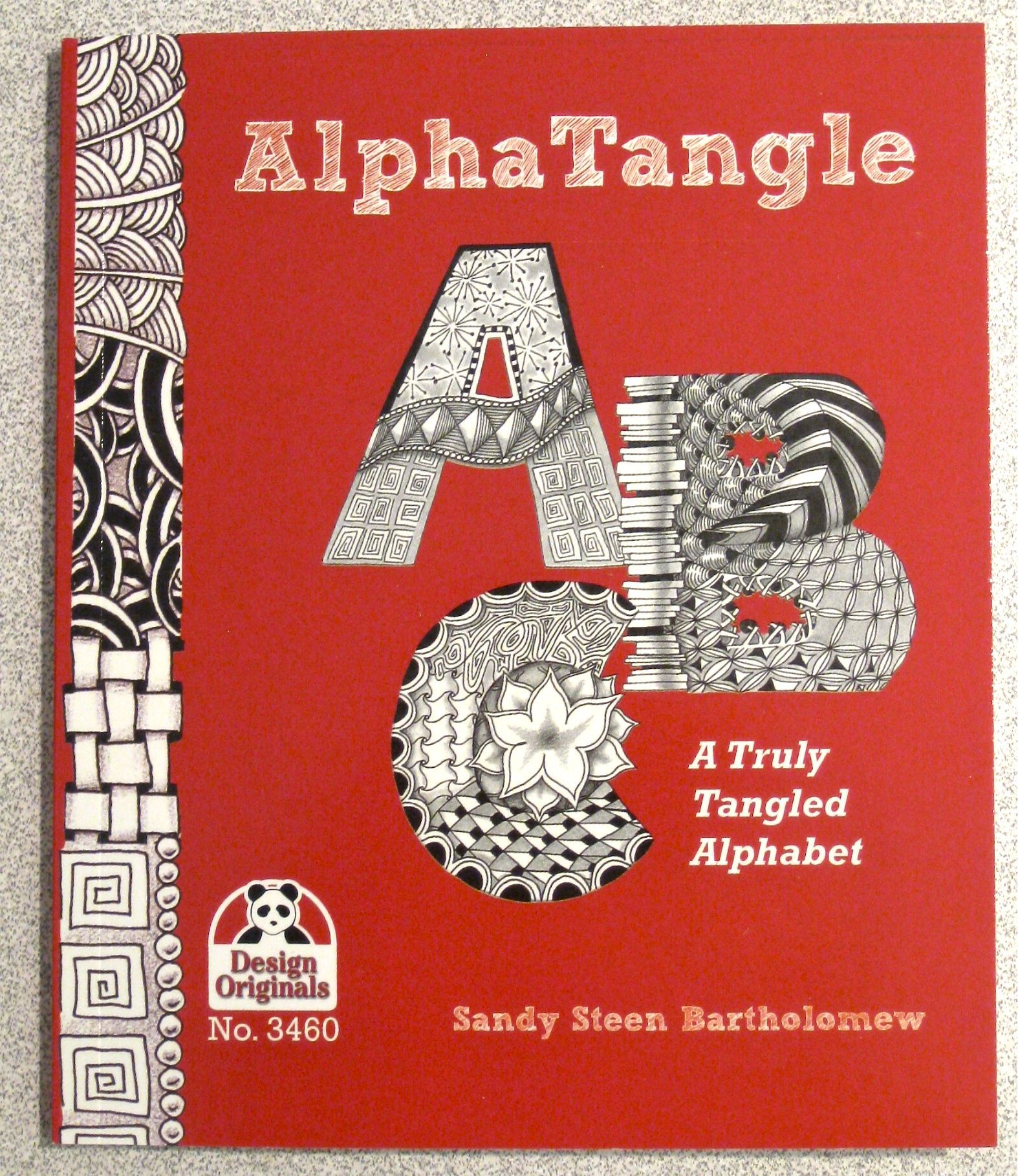 In case you were not aware, Amazon now has the new Design Originals version of AlphaTangle
available. It is the same price as the older "vintage" version that I self-published. It is also available on my Etsy store. And for any CZTS or store owners who are interested, I have both versions available for wholesale pricing (10 or more books) - also on Etsy. I had sent 100 books to Amazon, but they lost them somewhere in their warehouse about a month ago (this is the second time!) so the vintage Alphas are showing up on Amazon as "sold out." (grumble, grumble...!!!?) Yes - some of you have warned me about the evils of Amazon, but there are also lots of great things about them too... free shipping?
I would really LOVE to get my books into more independent bookstores. It is part of my evil plan - to dominate the shelves. Hee hee hee. But I need your help. I kind of... well, I SUCK, at personal PR. I noticed that one of the popular paper crafts magazines has a program where readers can request that their local stores carry the magazine. If the store mentions that reader's name when they order, the reader gets a free subscription or some such. I am very open to this sort of help from you all. I know many small stores don't like to have to buy a ton of books, so I will be listing the books in quantities of 5 (instead of ten). Please let me know your ideas about how I can get these books "out there". Thanks!