I have definitely packed in a lot of culture in the past few days.
Friday I got a peek at the new apartments that are being built in the old American Legion building directly across from the school. They are beautiful, streamlined with the perfect location. But small, and very expensive. Even for this area. Then I took myself up to the Montshire Museum for "Montshire Unleashed" - adults only playtime! They had wine and beer for sale, and we had the exhibits (bubbles!!!) all to ourselves. Kind of a dance club for science geeks? When they brought out some taxidermic fauna and invited us to come and sketch in the gallery... yeah! They're playing my song!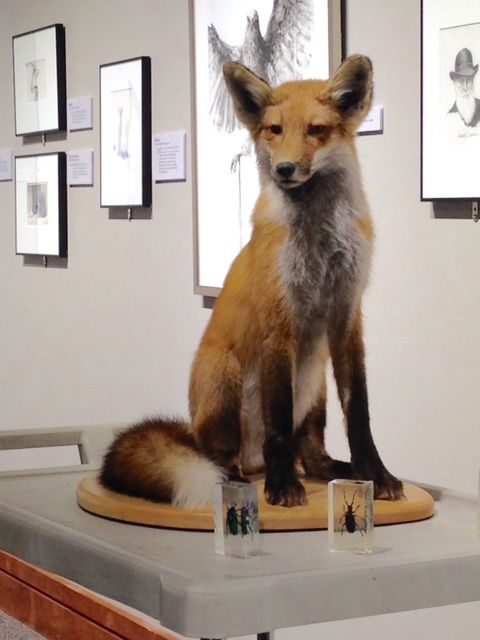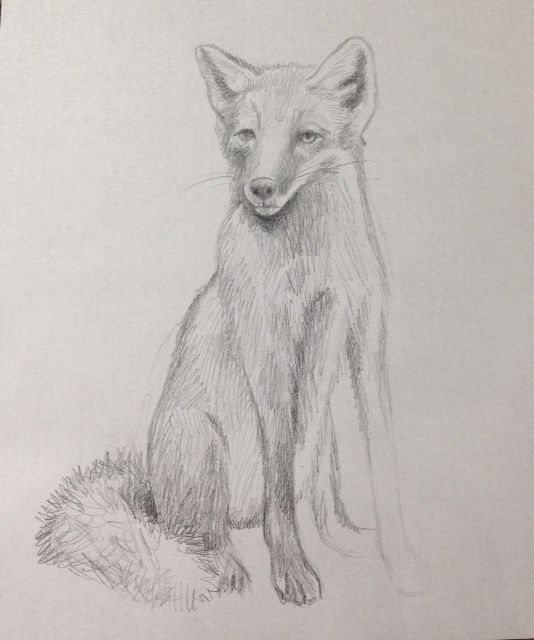 I worked nonstop on Saturday, so my Dad, when he called that night, told me to go see a movie on Sunday. He gave me a few choices with his reviews, so I did as told, and saw "Bridge of Spies" with Tom Hanks. Well, Tom didn't go with me - he was IN the movie. ;-)  That was an amazing movie and I don't think I would have seen it if not for my Dad's two thumbs up review. It was an interesting contrast to the lecture we'd had last week on turning the enemy into faceless cartoons (to make war easier). In this movie, we feel like we get to know "the enemy" and understand his humanity. I won't give anything away, except that it is not your typical war movie, or a typical legal defense movie. There's hope.

Monday's Comic History Class had Alec Longstreth back to talk about Dan Rosa who picked up where Carl Barks left off on Uncle Scrooge comics. Then Steve Bissette gave us the history of Dell Comics, which was an interesting balance to all we have been reading about Marvel and DC and superheroes.

Today, Publication Workshop, we critiqued our Band Concert Posters - mine won for "most easily seen from down the block).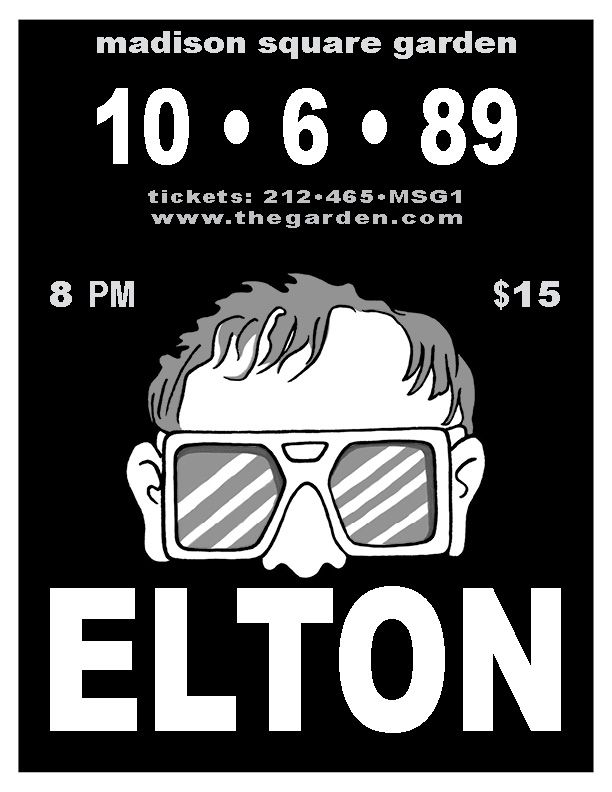 I did a second one too, but it didn't get discussed.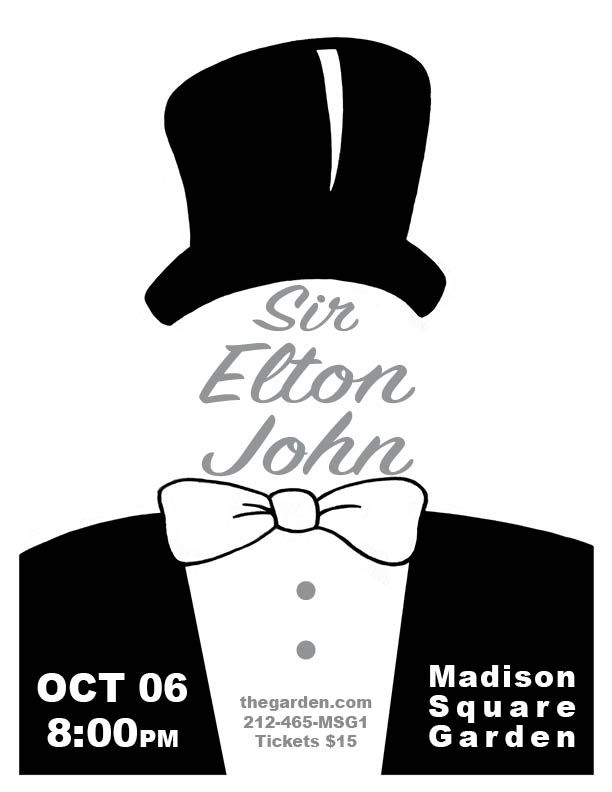 Then we learned how to do Stab Binding...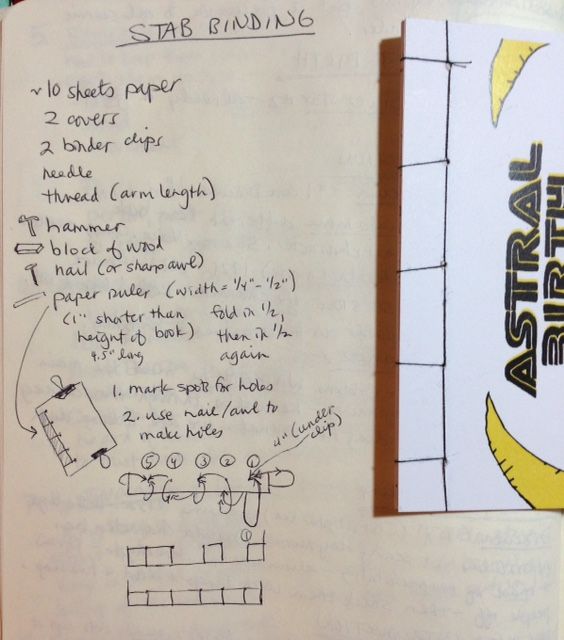 ... and Perfect Binding...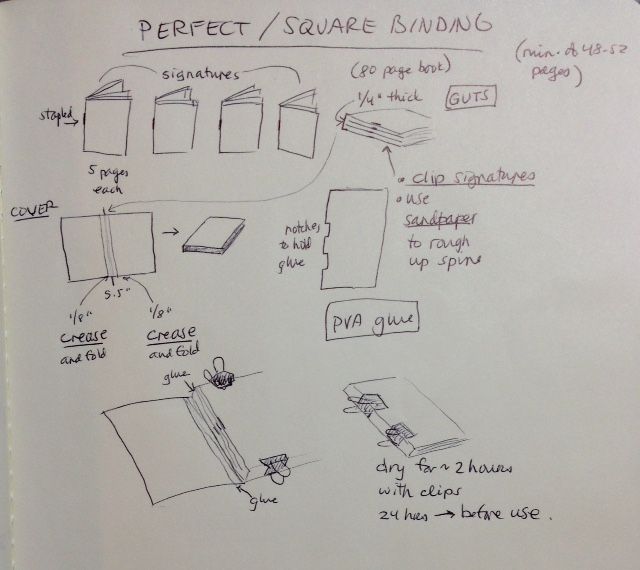 ...which looked very professional! Although I imagine that it could be a chore to figure out how to print the comic book into 4 separate signatures.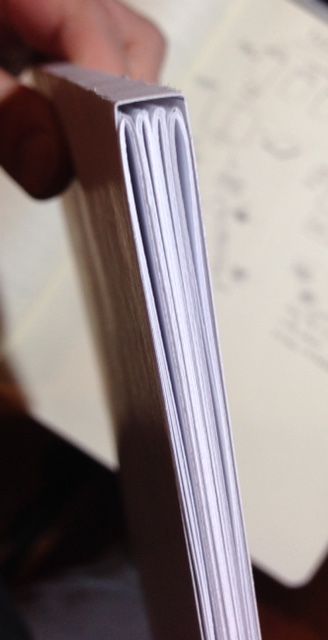 And then, to finish off my cultural bonanza, I went to see "Our Town" at the Northern Stage's new theater!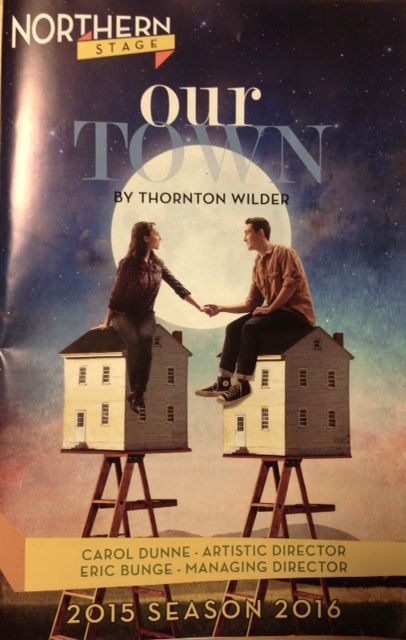 Students can get tickets for $15 and the play closes this weekend... and the theater is in my backyard. I didn't need my Dad to tell me I should go!

I've never seen this play before but I knew it was modeled on the NH town, Peterborough and it was funny to hear the characters talking about towns like "Contoocook" which is right next-door to my hometown, Warner. This interpretation of the play was done with very few props - mostly pantomimed actions and an omniscient narrator. The third act melted my brain with the action taking place in a graveyard. Actors were sitting very still on straight-backed chairs to represent the dead in their graves! I don't want to ruin it, but the funeral had the audience sniffling and the dead character's monolog had us questioning our lives and motivations. At one point, I found myself wishing my ex was watching this and we could agree to patch things up and move on before we ended up like that... dead and wondering why we had wasted so much time and energy on ridiculous trivialities. I guess - it's the very stuff that makes our lives "boring" - that we will miss the most when it's gone. Something to ponder.