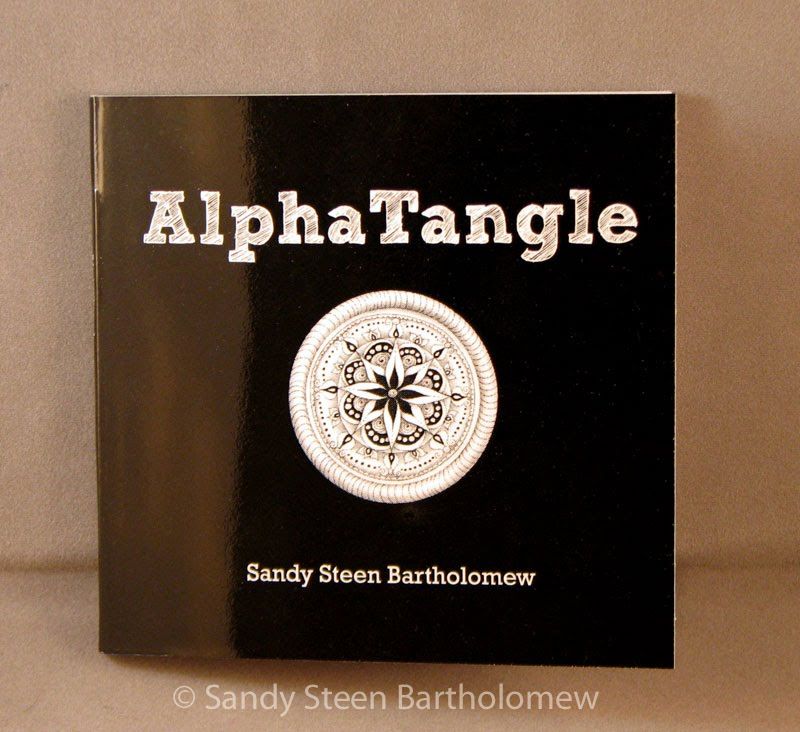 Whoohoo! (imagine fireworks and confetti falling!) I would have posted a bit earlier, but I got a little distracted by the winners' websites!
The three winners:
Mary ElizabethbubblemunchDoda
Figures that two are outside the US, but, luckily, the AlphaTangle books are not big and heavy.
So, let's meet our lucky winners.
Mary Elizabeth is a CZT from Northern California (yes, she teaches Zentangle! Anyone in N. CA?) on her blog, Zentangle Fun with Mary Elizabeth, she has a bunch of beautiful Zentangle tiles, but a recent post shows gorgeous door knobs and handles. A great idea - I'd like to see those on Etsy!

Next is Sarah (bubblemunch) from York in the UK. On her blog, Sarah's Tentative Artsy Steps, she shows off a variety of art forms, but her specialty is colorful, whimsical flowers done with watercolors. It's no surprise that her Zentangles also incorporate flowers.

And then we have Doda, a poet from Scotland. Her blog: Doda's Creative Wanderings, features really clever projects and teeny felt creatures. I am in love with the biscuit bears (I wouldn't eat it - I'd build it a little house and call it George).

OK ladies, if you'd like to collect your prizes, just email me at: beezink at tds.net and tell me where you'd like your AlphaTangle book sent. Anyone who is sad and wants their own AlphaTangle book, too, can get one at my Etsy store, Bumblebat. Mention this blog contest when you order and I'll put a "little something" in with your book. OK?

And a question - have you noticed how few men do Zentangle? (I have met the few) And I didn't notice any male followers, but I need to go thru and look more carefully. The actual question here is: what would get men to try Zentangle - why does it seem like a women's thing?